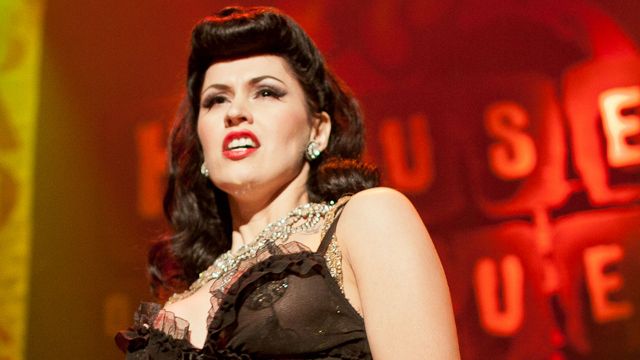 New Orleans, LA
From September 19-21, over 60 burlesque performers from across the USA and Canada will hit the stages of Harrah's New Orleans and the House of Blues providing the most entertaining, classy, and risque showcases you'll ever see.

NEED TO KNOW:

What:

New Orleans Burlesque Festival

When:

September 19 - 21, 2013

Where:

Harrah's New Orleans and the House of Blues

These shining stars come from Los Angeles, San Francisco, Seattle, Chicago, Denver, Minneapolis, Dallas, Austin, Atlanta, New York City, St. Louis, Key West, Vancouver, and Toronto – to name a few cities represented.

The highlight of the festival is the Queen of Burlesque competition where the most talented and glamorous burlesque dancers perform with the accompaniment of a live traditional jazz band.

Fun and educational daytime activities for performers and enthusiasts of burlesque are held on Saturday and Sunday. We have burlesque workshops for beginners, as well as established performers. On Sunday afternoon, a panel discussion with today's superstars of burlesque, and the legends of Bourbon Street burlesque will take place at the Westin Canal Place Hotel.

For more information visit neworleansburlesquefest.com.