New Orleans placed a fine focus on the film industry with the creation of the New Orleans Film Festival in the spring of 1989.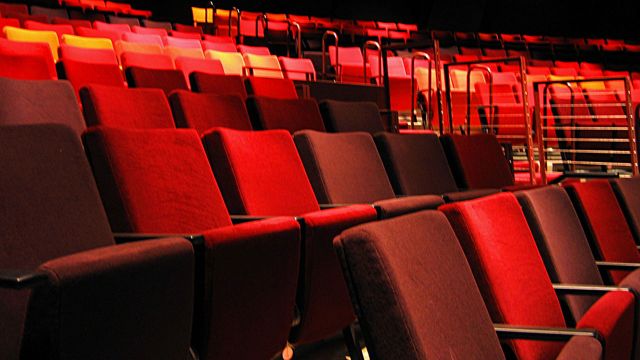 New Orleans, LA
New Orleans, a legendary city celebrated for its unique influence on American history, music, food and architecture, placed a fine focus on the film industry with the creation of the New Orleans Film Festival in the spring of 1989. A favorite inspiration and location for films including Pretty Baby, The Big Easy, Interview With the Vampire and The Pelican Brief, the Crescent City has always attracted artists world-wide. America's most cosmopolitan city is known for its cultural "firsts" which include being the birthplace of both jazz and Creole cuisine, having the country's longest continuous operatic history, the oldest continuous community theater and, remarkably, the first movie house, Vitascope Hall, and its first public showing of a motion picture in America.
NEED TO KNOW:
What:
New Orleans Film Society Festival
When:
October 12 - 20, 2016
Where:
Various Theaters in New Orleans
What would become the New Orleans Film Festival was the brainchild of a small, enthusiastic group that included city movers & shakers, artists & arts enthusiasts, and those in the local film industry as well as the faculty and students from Loyola, Tulane, Dillard, Xavier, and Louisiana State, Southern University New Orleans and the University of New Orleans. The Louisiana and New Orleans Film and Video Commissions pledged their leadership and financial support.
Like a young Charles Foster Kane, each NOFF member brought forth a dynamic vision of the fledgling Festival's direction and goals. The primary purpose: To advance a greater appreciation of film and video and to provide the New Orleans community greater access to works in both mediums. An annual Film Festival would attract and showcase diverse local, national, and international films highlighted by the participation and interaction of filmmakers and industry professionals. The Festival would debut works to local audiences, honor movie legends, encourage new film productions and welcome industry leaders to view New Orleans, Louisiana.
Now, over 20 years later the festival attracts record-breaking crowds of nearly 8,000 and offers year-round programs including the French Film Festival each spring. Labeling the festival, "Cannes on the Mississippi," the Times-Picayune movie critic David Baron (circa 1994) confirmed its importance as a permanent part of the City's cultural landscape.