The Natchitoches-NSU Folk Festival, which originated in 1980, is a four-time winner of the prestigious 'top twenty events in the southeast' award.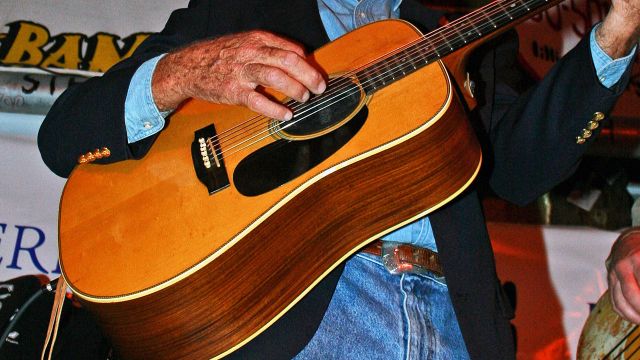 Natchitoches, LA
The Natchitoches-NSU Folk Festival, which originated in 1980, is a four-time winner of the prestigious "Top Twenty Events in the Southeast" Award given by the Southeast Tourism Society. In 1980, 1981, and 1982, the Folk Festival was supported by the National Endowment for the Arts and the Louisiana Division of the Arts. While the Festival attempts to be largely self-supporting, Northwestern State University of Louisiana provides necessary and much appreciated financial support. The Folk Festival, as the inclusion of NSU in its name suggests, is fully integrated into the life of Northwestern and is a full-fledged University event. In addition to grant and university support, financial help from numerous corporate sponsors and hundreds of dedicated individuals is vital to the Festival.
NEED TO KNOW:
Where:
Prather Coliseum
715 College Ave
Natchitoches, LA 71457
Dr. Archie Green served as the national consultant for the 1980 program and suggested that the festival celebrate a specific aspect of Louisiana culture each year. Archie's understanding of "folk" continues to influence our efforts. Each year the festival focuses on a new aspect of Louisiana culture including occupational, ethnic, and regional folklore. This is a list of prior festival themes.
Anthropologist Dr. H. F. Gregory coordinates the craft component, which is widely recognized as an authentic and professionally presented traditional crafts program. Forty artists participate each year demonstrating their craft and are encouraged to sell their wares.
While the Folk Festival is an attraction in itself, the riverfront town of Natchitoches, settled by the French in 1714 and highlighted in the 1998 Robert Harling film Steel Magnolias, offers many family activities. The architecture, folkways, and cuisine, are monuments to 300 years of different cultures living together --Caddo Indians, French, Spanish, African, Anglo, Italian, Creole, and many others.
The Festival is held in cool, comfortable air-conditioned Prather Coliseum, on the campus of Northwestern State University of Louisiana in historic Natchitoches. The site is located just east of I-49, provides ample, nearby parking and is handicap-accessible. The festival has an alcohol free environment.
For further information regarding the folklife festivals, write to the Louisiana Folklife Center.