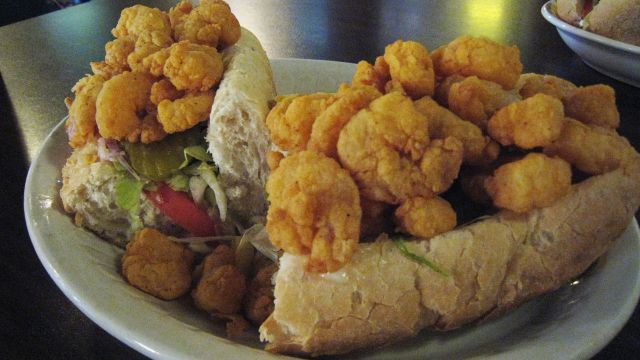 New Orleans, LA
The Oak Street Po-Boy Festival (formerly the New Orleans Po-Boy Preservation Festival) will feature two stages with live music, arts and crafts, a children's section with games and prizes, panel discussions covering the history of the po-boy and, of course, the best tasting po-boys in New Orleans.

NEED TO KNOW:

What:

Oak Street Po-Boy Festival

When:

November 18 - 18, 2012

Where:

Oak Street Corridor

Last year's event was attended by over 30,000 Po-Boy fans who came out once again to celebrate the city's most famous sandwich on the newly renovated Oak Street corridor.

Click here for a list of Oak Street Po-Boy Festival events.

The Oak Street Po-Boy Festival is a free public street festival, which started in 2007. Proceeds from the festival go towards the Oak Street Association's work to promote, preserve and revitalize Carrollton's historic Oak Street neighborhood and commercial corridor.

For more information please visit the official web site at poboyfest.com.