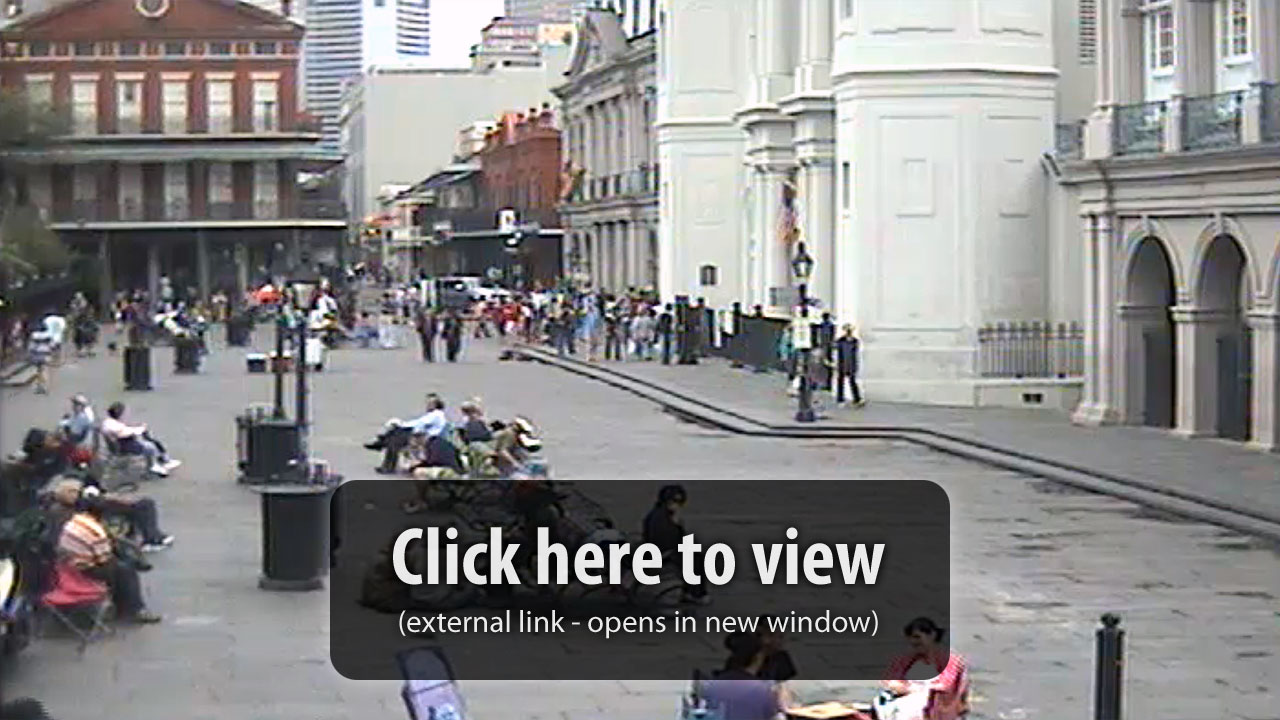 Published by:
TripSmarter.Com
Published date:
April 16, 2013
Total views:
28,282 total views
Monthly average:
14,141 views / month
Daily average:
14 views / day
Jackson Square Live Cam
There's never a dull moment in Jackson Square. Keep an eye on the action, from brass bands and fortune-tellers to wedding celebrations. Best viewing during daylight!