Video Player
NOTE:
Works on most websites and blogs. Does NOT work with most social networks - use
Video Link
instead. Not compatible with video upload sites (YouTube, Vimeo, etc).
Published by:
TripSmarter.Com
Published date:
March 21, 2014
Total views:
205 total views
Monthly average:
205 views / month
Daily average:
0 views / day
Mulate's
This legendary restaurant located in New Orleans, Louisiana is recognized throughout the world as the King of Cajun Dine and Dance halls. Mulate's features live Cajun music and dancing along with great authentic Cajun food seven days a week. Mulate's is a place where Cajuns come to celebrate their heritage and the world comes to join them in their celebration.
Website:
Mulates.com
Location:
201 Julia St
New Orleans, LA 70130
Phone:
(504) 522-1492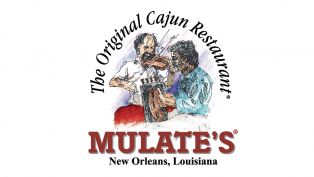 Located directly across the street from the Convention Center, Mulate's invites you to experience live Cajun music and authentic Cajun cuisine seven days a week. Our service is unsurpassed and menu favorites include our zydeco gumbo, blackened alligator, fresh fish specials, and our world-famous bread pudding with butter rum sauce. Mulate's Party Hall is located adjacent to the restaurant is a popular spot for private functions.
Listing Management:
Update Listing