Video Player
NOTE:
Works on most websites and blogs. Does NOT work with most social networks - use
Video Link
instead. Not compatible with video upload sites (YouTube, Vimeo, etc).
Published by:
TripSmarter.Com
Published date:
April 10, 2013
Total views:
341 total views
Monthly average:
341 views / month
Daily average:
0 views / day
J. Crew at the Shops at Canal Place - Gotta Shop
Gotta Shop featuring J. Crew at the Shops at Canal Place in New Orleans, LA.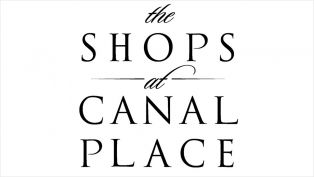 This is the only truly upscale shopping destination in the city, and they have everything! From Brooks Brothers and Saks Fifth Avenue to Anthropologie, to the world's most exciting Lululemon! They even have a very very chic movie theater that serves fabulous cocktails and delectable food. Window shopping is fun, but it's more fun to bring your wallet and fill a few shopping bags with treasures!
Listing Business Hours:
10am-till
Shop Type:
Accessories, Art, Boutique, Childrens Clothes, Health, Jewelry, Mens, Shoes, Womens
Listing Management:
Update Listing