Video Player
NOTE:
Works on most websites and blogs. Does NOT work with most social networks - use
Video Link
instead. Not compatible with video upload sites (YouTube, Vimeo, etc).
Published by:
TripSmarter.Com
Published date:
April 11, 2013
Total views:
642 total views
Monthly average:
642 views / month
Daily average:
0 views / day
Cajun Music at Mulates - Music Scene
Music Scene host David Raleigh talks to Lee Benoit about the cajun music scene at Mulate's in New Orleans, LA.
Website:
Mulates.com
Location:
201 Julia St
New Orleans, LA 70130
Phone:
(504) 522-1492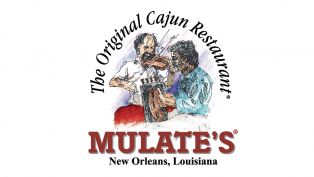 Located directly across the street from the Convention Center, Mulate's invites you to experience live Cajun music and authentic Cajun cuisine seven days a week. Our service is unsurpassed and menu favorites include our zydeco gumbo, blackened alligator, fresh fish specials, and our world-famous bread pudding with butter rum sauce. Mulate's Party Hall is located adjacent to the restaurant is a popular spot for private functions.
Listing Management:
Update Listing