Video Player
NOTE:
Works on most websites and blogs. Does NOT work with most social networks - use
Video Link
instead. Not compatible with video upload sites (YouTube, Vimeo, etc).
Published by:
TripSmarter.Com
Published date:
November 22, 2016
Total views:
56 total views
Monthly average:
9 views / month
Daily average:
0 views / day
Karen Crossman from Desi Vega's Steakhouse - Behind Bars
Karen Crossman from Desi Vega's Steakhouse is featured in this Behind Bars segment. Desi Vega's Steakhouse is unique New Orleans style restaurant known for its southern style food and exceptional wine.
Website:
Destinice.com
Location:
663 Harbor Blvd
Destin, FL 32541
Phone:
(850) 837-8333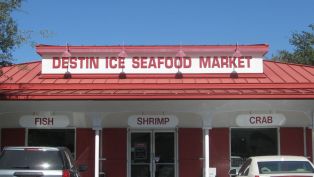 Fresh Seafood and Deli Market in Destin, Florida. Destin Ice Seafood Market in Destin Florida Destin Ice is conveniently located in the heart of Destin, Florida.
Listing Management:
Update Listing