Atlanta is home to some of the best activities and attractions in the world... here are my top ten!
By | March 21, 2013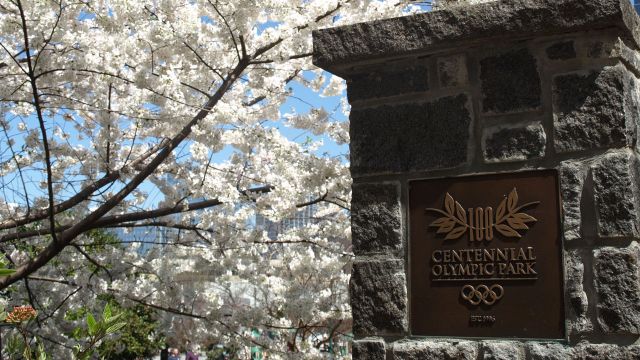 Atlanta, GA
Ten Best Things To Do In Atlanta

10. The World of Coke
Experience the world's best-known brand at the World of Coke. Here you can taste over 60 different Coke products from around the world, watch a show in the 4-D theater, observe a functioning bottling, see the biggest collection of Coke memorabilia and view art from artists including Steve Penley, Haddon Sundblom and Howard Finster in the Pop Culture Gallery

9. Live Comedy
As Atlanta continues to grow, so do its venues for the arts. There are a variety of improv theaters boasting talented performers throughout Atlanta, but one of the best is Dad's Garage. Dad's puts on a hysterical live improv show most nights of the week and these performers with their quick wit and creativity never cease to amaze. For a more traditional comedy outlet try The Punchline. Acts vary but anything goes from hypnotists to stand up comedians.

8. Six Flags and White Water Amusement Parks
Whitewater is the largest water park in the South and even made Travel Channel's list of Top 10 Water Parks. Six Flags is an impressive 100 acres containing 35 rides including 11 roller coasters. Both parks offer multiple areas geared to small children as well as plenty of rides for the ultimate thrill seeker. If you visit Six Flags during busy summer or weekend dates you will want to purchase a Flash Pass, which reserves your space in line so you are free to visit other attractions until your reserved ride time. It is expensive, but, without it you will end up spending all day in long lines, and at over an hour a line for a 45 second coaster, it's just not worth it.

7. The Fabulous Fox Theater
This opulent theater is a must even if you don't have show tickets. Walk inside the theater and you will feel as though you are still outside- but at night, and in some far away land. That's because the interior of this grand theater was designed to resemble an Arabian courtyard complete with twinkling stars, moving clouds and an ever-changing sky. Tours are available but the best way to enjoy this Atlanta landmark is by taking in a show. The Fox hosts some of today's hottest Broadway shows, talented musicians and popular comedians.

6. Zoo Atlanta
For kids and adults! Zoo Atlanta offers an up close and personal look at over 1,000 animals from around the globe. The zoo is also home to many endangered species as well as Xi Lan, the only giant panda ever born in the United States. Zoo Atlanta has one of the biggest and best collections of great apes, as well as the largest interactive experience in the South with the new Parakeet Adventure attraction. Zoo Atlanta is open every day except Thanksgiving and Christmas Day.

5. High Museum of Art
The High Museum is the South's leading art museum due to its collection of classic and contemporary art. The High Museum also hosts a wide variety of traveling exhibits throughout the year from museums worldwide.

4. Fernbank Museum of Natural History
This is not your mama's museum. First of all, Friday nights are home to "Martinis & IMAX" attendees come to enjoy cocktails, cuisine, live music, and an IMAX movie under the stars of the planetarium. If you're looking for an educational experience Fernbank has you covered with historic treasures, ancient fossils, interactive science exhibits, IMAX movies, a planetarium and the largest dinosaur ever discovered.

3. Live Events
Braves, Falcons, Hawks, Thrashers…with professional sports teams in almost every category Atlanta is a sports fan's dream! Atlanta is also a preferred tour stop for musicians, comedians and traveling theater shows. With awesome outdoor venues such as the Verizon Amphitheater, HiFi Buys Amphitheater, Centennial Olympic Park and Chastain Park as well as historic venues including the Fox Theater and the Tabernacle it's hard to go wrong while picking a show to see in Atlanta. Atlanta also hosts many popular traveling exhibits like, Bodies the Exhibition, Dialogue in the Dark, and Cirque du Soleil there is bound to be something that peaks your interest at any given time in Atlanta.

2. The Georgia Aquarium
The WORLD'S largest aquarium. Need I say more? The aquarium contains over 8 million gallons of fresh and salt water, providing a home to more species of aquatic life than any other aquarium. The Georgia Aquarium is also home to one of the most advanced 4D theaters, allowing viewers to witness life under the sea from the vantage point of different marine animals.

1. Stone Mountain Park
What is there to do at Stone Mountain? What's not to do! Winter or summer, Stone Mountain Park offers a variety of activities for the whole family. Take a ride to the top on the Summit Skyride for a spectacular view of Atlanta, or see the sights by water on the Ride the Ducks tour or take in the sights by train on the 5 mile Scenic Railroad. You can also enjoy a cruise around Lake Lanier on the Paddlewheel Riverboat. But, there is more than just sights to see here. Play on the 18 hole mini golf course, take in a show at the 4D theater, splash around in the water park, stroll the streets of the old village or during the winter visit "snow mountain" for a adventurous day tubing in the man made snow park. The largest attraction at Stone Mountain? Stone Mountain! Using the world's largest piece of exposed granite as a screen, Stone Mountain is home to the greatest laser show on Earth. Pack a blanket and picnic and enjoy the show!