Boating amenities are abound in Key West.
By | March 21, 2013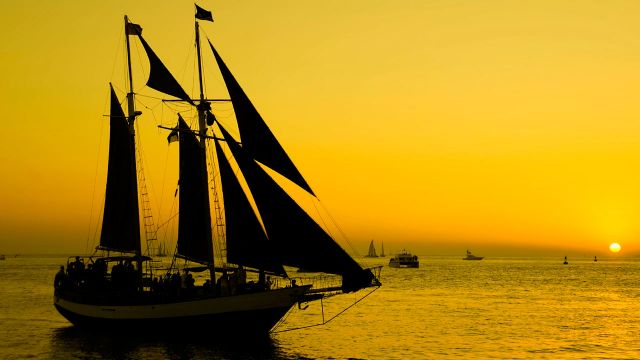 Key West, FL
While socializing recently at a Key West watering hole, I met a couple from Michigan who arrived by boat. No, not a cruise ship, but their very own powerboat... as in cruising down the Mississippi, the Ohio, into the Intercoastal Waterway and meandering all the way to the FL Keys. WOW! That takes retiring in an "RV" to a whole new level!

Of course, one would think that islands surrounded by water are full of boaters and there are lots of them but you'd be surprised that some islanders (Key West residents specifically) have never even been on a boat but, for those of you who love the charm of the sea, you'll be relieved to know that boating amenities abound here.

There are lots of full service marinas. Just check out our tourist development website for a complete list. Lots of Mom and Pop hotels can accommodate mariners too.

You can sail into Key West Harbor and drop anchor near Wisteria Island for free, but you'll need a dinghy to get to downtown and that will cost you. The channel near Big Pine Key is a sailboaters favorite since its surrounded by islands that can divert the wind. In Marathon, Boot Key harbor is the choice for liveaboards and lots of long termers get their mail from a nearby bar and grill. In Key Largo, Black Water Sound is a safe haven.

So whether it be a classic yacht, a sailing schooner or a powerboat from Michigan, the FL Keys says Welcome aboard, y'all, we hope to bend the yardarm with ya at the local watering hole when you get here.