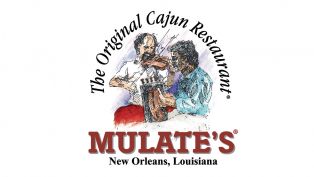 Located directly across the street from the Convention Center, Mulate's invites you to experience live Cajun music and authentic Cajun cuisine seven days a week. Our service is unsurpassed and menu favorites include our zydeco gumbo, blackened alligator, fresh fish specials, and our world-famous bread pudding with butter rum sauce. Mulate's Party Hall is located adjacent to the restaurant is a popular spot for private functions.
Listing Management:
Update Business Details
MOST POPULAR
Articles
Videos
Directory
Website:
Mulates.com
Location:
201 Julia St
New Orleans, LA 70130
Phone:
(504) 522-1492
YELP Reviews Coming Soon!
Google Reviews Coming Soon!