Don't forget to take time to do what you really came here for….escape the stress of day to day life and make time to RELAX!
By | July 15, 2013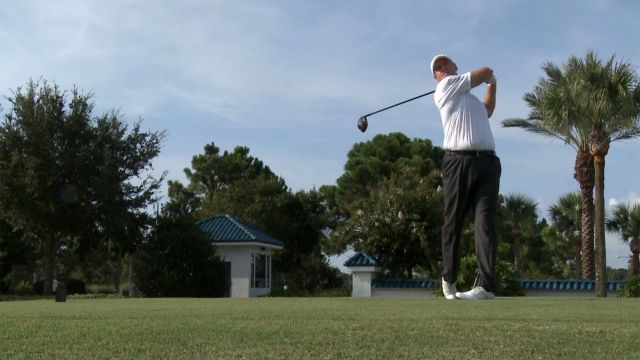 Panama City Beach, FL
You're on vacation, so of course there are a lot of things you want to see and do, but don't forget to take time to do what you really came here for... escape the stress of day to day life and make time to RELAX! Here on beautiful Panama City Beach there are plenty of ways to kick back and take a deep breath while still making the most of your time on the Gulf!

10. Relax on the Sugar Sand Beach
This one may seem pretty obvious, but despite being a "beach vacation destination," you may be surprised to learn many visitors get so caught up in visiting other attractions, dining at the wide selection of fresh seafood restaurants and finding something to do that everyone can agree on, that they forget the real reason they are here! Panama City Beach has been repeatedly voted "one of the world's most beautiful beaches," so don't forget to take time to sink your toes in the sand, listen to the waves roll in, play in the surf and enjoy the natural beauty of the Gulf of Mexico. If you didn't have room to pack your own chairs, they are available for rent up and down the beach by various rental companies including Aquatic Adventures and Adventures at Sea. You can also check with the front desk of your accommodations provider for special deals offered to guests.

9. Play a Round of Golf
With 5 championship golf courses, the golfing on PCB is second to none! Whether you are a seasoned golfer or never played a round in your life, hitting the greens here is a perfect opportunity to spend some time outdoors and stir up a little friendly competition! Check out courses like the locals favorite Hombre Golf Course, the wonderfully scenic Holiday Golf Course and the award winning Nicklaus designed course at Bay Point.

8. Spa Getaway
PCB has some of the most beautiful and luxurious full service spas and yoga studios in the Southeast. Whether you are looking for a day to be fully pampered, a professional massage or just get your Zen centered, PCB offers a wide selection of places to help you truly unwind and decompress. For a full service spa, check out Serenity Day Spa at Bay Point, for a relaxing and therapeutic massage make an appointment with "The Good Kevin," Kevin Donovan and for beachside or in studio yoga classes contact Studio by the Sea.

7. Charter a Boat
There is no better way to truly experience all the Gulf has to offer than aboard a fishing boat. Experienced and amateur fishermen will be thrilled by all the variety of Saltwater fishing the Gulf has to offer and even if you're not much of a fisherman, the sights and sounds you'll experience while offshore will leave you breathless. Check out The Reel Commocean or the Lady Anderson Fleet, both centrally located at the Capt. Anderson's Marina. And, don't forget after you reel in the catch of the day, bring it by the Boatyard restaurant for their famous "Hook and Cook" special!

6. Explore the Outdoors
Believe it or not, there's more to PCB than just the sugar white sand and Emerald coast. We also have tons of great ecologically centered fun filled activities from a wide variety of parks and conservation areas. To reconnect with nature try these beautiful places, which offer walking and biking trials, fishing, swimming, canoeing, kayaking, and lots of awesome photo opps! St. Andrews State Park, Gayle's Trails, Camp Helen State Park and The Panama City Beach Conservation Park.

5. Explore Scenic 30A
Just to the West of PCB you will find a string of communities nestled along the coastline that boast some of the most beautiful homes, delicious restaurants and fantastic shopping! Whether you go for a drive or rent a bike and explore the off roads, you will be thrilled to see the architectural beauty and uniqueness of these laid back eclectic neighborhoods. Be sure to stop in at Edwards for delicious dining, Bud and Ally's for sunset cocktails and La Crema for mouthwatering desserts!

4. Watch the Sunset
The sunsets over the Gulf of Mexico are some of the most spectacular in the world and perhaps one of the best souvenirs you can take home with you is a fantastic picture of that giant orange ball disappearing into the water over the horizon. Here are some of the best places to toast to the end of the day and catch that memorable photo! Schooners, Spinnaker Beach Club, and Limes at Wyndham Bay Point.

3. Visit Shell Island
Just a little off the coastline of St. Andrews State Park is a 700 acre undeveloped barrier island that is a favorite gathering spot for locals. Visitors will love discovering this beautiful island with rolling waves on the Gulf side and a calmer side protected by the jetties that is perfect for relaxing and mingling in the crystal clear water. There are many ways to get to Shell Island including the Shell Island Shuttle, taking a jet ski tour at Thrilla Water Sports or renting a pontoon boat for the day from Adventures at Sea.

2. Enjoy a Concert in the Park
Every Summer the Pier Park Concerts in the Park Summer series is a huge draw to locals and visitors alike. Located at the newly remodeled Aaron Bessant Amphitheater across from Pier Park Shopping Center, these concerts are held every Thursday evening, beginning at 7pm and are completely free to the public. Pets and coolers are welcome and don't forget to bring a blanket or beach chair for sitting on the lawn.

1. Paddle Board on Historic Grand Lagoon
Let your thoughts wonder and your stress melt away as you paddle down Historic Grand Lagoon and take in the sights and sounds of the real working marinas, various restaurants and beautiful natural scenery and wildlife. Paddle boarding is easier than you may think and lots of places offer free lessons before you rent. For paddle board rentals check out Panama City Paddle Boards, Walkin' on Water Paddle Boards and Paddle PCB.