Beach TV has been working very hard to bring our viewers the superior sound and picture quality that HD allows.
By Amy Mann - Beach TV | March 26, 2013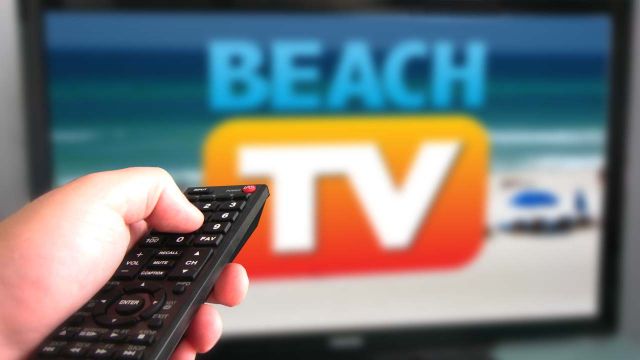 Panama City Beach, FL
There was no doubt in my mind that Beach TV would be the first local cable channel to launch in High-Definition this past month. I remember filming with Myron Hines, Senior Executive Vice President, and his 1st HD camera like it was yesterday. Little did I know, this would propel our station to being one of the first to show viewers all the beautiful programming of the Emerald Coast we'd accumulated over the past 5 years in HD. The company has been working very hard, and at a considerable expense, to develop the technology, acquire the equipment, secure the massive storage assets, digital archiving, content management and overall playback, trafficking and broadcasting abilities needed to bring our viewers the superior sound and picture quality that HD allows.

"We have always taken pride in our ability to stay ahead of the curve when it came to technology, and going HD is no different.  It was a long road that took a lot of work from a lot of great people who are very good at their jobs.  Personally, I am very proud of our team.  I'm surrounded by very talented people who are dedicated to their craft, and it took the efforts of every one of them from the chief engineer, and our IT specialist, to the last people to touch our product in the control room to make this great event happen.  Our experiences during our efforts resulted in a valuable education, thus our efforts will be much easier when we begin to start broadcasting in HD in our Destin market.  The efforts of our production manager, Marvin Holdman and his team along with Richard Blalock and his team and all the others who made Beach TV's HD broadcasting happen has my utmost respect and admiration", says Hines.  

When I began my career with Beach TV in May of 2003, a wise person told me, almost anyone can place an ad on Beach TV, but our production quality is what sets us apart from all the other channels. I knew that if I shared this philosophy with our clients, that we'd have a joint success with our advertisers. Now that we're airing in HD, the Emerald Coast, fresh local seafood, the big smiles of patrons having the time of their life, and all the enjoyment to be had while visiting our area has never looked so enticing.

"We had to integrate new HD content delivery platforms into our proprietary Traffic and Control system, increase our internal network capacities, and increase the computer processing power at the edit stations all to better handle the sizable data load associated with HD. Additionally, significant investments were made in digital archiving, content management and the storage networks needed to operate at this higher level", says Richard Blalock, Vice President & Director of Information Tecnhology.

Our new HD channels are on both Comcast Channel 439 and Knology Channel 997. Mediacom will add Beach TV HD Channel 805 on September 12, 2011. We also have an addition of 30A, Tyndall, St. George and Apalachicola to our coverage area. We are currently working on our next HD conversion for the Destin/Pensacola market. Needless to say, we don't stand still!

"We are very excited that we 'won the race' to bring this technology to our community. Not bad for a locally owned and operated TV company that we started right here in our hometown over 24 years ago. We couldn't have done it without you… because of you, we have interesting, informative and entertaining messages for our viewers", says Toni Davis, CEO.

It has always been our mission to provide the best video and audio available – these days, that is HD, and we are proud to be on the cutting edge. We would not have been able to meet these new standards in television without the continued support and loyalty from our advertisers.