Check out this list of the best places in Panama City Beach to enjoy an outdoor cocktail
By Ashley Capps - Destination Network | April 14, 2014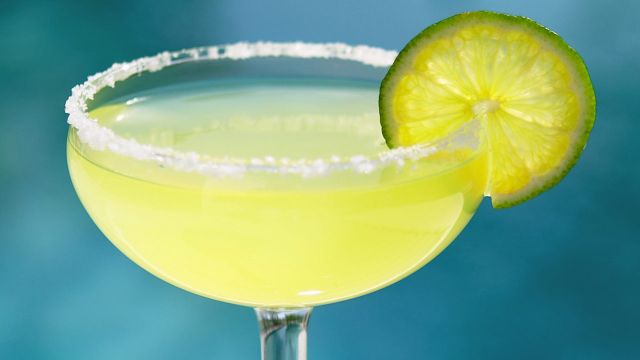 Panama City Beach, FL
This past winter was one of the coldest and longest on record, so now that spring has arrived and summer is just around the corner it's time to get outside and enjoy the sunshine! One of the best ways to do just that on PCB is to enjoy a tropical drink at one of the many restaurants that offer an outdoor cocktailing area, so here are my top 10 suggestions for getting your drink on at the beach!

Dat Cajun Place
Ice cold beer with authentic Cajun signatures such as boiled crawfish, muffalatas and an out of this world seafood gumbo...it's the perfect way to kick back and enjoy an evening. Plus, they've expanded! So now, you have tons of room to dine on the patio, suck down a few crawfish and enjoy the brand new FULL BAR...yes, you read that right...YAY!

Liza's Kitchen
Liza's is well known for their amazing homemade soup, salads and sandwiches, but something you may not know...they also have a fantastic beer and wine selection. Owner and sommelier Cat Meek keeps the selection relevant and fresh and if you happen to find a wine you like you can purchase a bottle to take home with you. Outdoors on the patio is the perfect place to chow down on Liza's amazing dishes and treat your taste buds to a variety of wines and frosty beers. Tip: Try their Sunday Brunch with mimosas! NOM.

Back Porch
They say location is key, so that would make this place the crown jewel of Pier Park peepin. From the open air roof top bar you have a gorgeous view of the Gulf PLUS a sprawling view of the entire Pier Park development. It's the only restaurant there that can truly boast about having both vantage points, plus a great selection of tropical drinks and ice cold beer to cool you off while you're taking in all that people watching.

Calypso Tiki Bar and Grill
I like to think of this place as a local secret...only it's located behind Calypso Resort and Towers so I guess a lot of visitors know about it too. What I like about it though is it's off the "beaten path"...you won't see it just driving down front beach, so if you don't know it's there you would probably never find it. It's worth the effort though...located right on the beach this tropical bar serves up fruity libations sure to please anyone on vacation...or who wishes they were...

Willy's Live at Pineapple Willy's
Ready for some great live music? I have just the place for you. Bands from all over the Southeast preform at Willy's so you will always find a fun, music loving crowd there. The large garage style doors roll up to let in plenty of sunshine and a nice breeze from the gulf, so while you aren't "technically" outdoors, you get the same feeling and if you feel the need for the sand between your toes, you're just a few short steps from being down on the beach. Willy's is also famous for their 190 Octane daiquiris served in their signature souvenir glasses. Careful though...this isn't your average daiquiri! Consider yourself warned!

Runaway Bay
What's better than a restaurant with a beautiful view of a historic lagoon? How about a restaurant with a beautiful view of a historic lagoon AND a pool?? That's right, at Runaway Bay you can have all the fun of cocktailing outdoors around the pool with none of the planning, preparation or clean up! This Caribbean themed restaurant is situated right on Historic Grand Lagoon and offers a unique and relaxing view of the lagoon as well as the neighboring marina with boats coasting in and out all day. Frosty beers and daiquiris, fruity wine and rum punches...it's the perfect place to kick back and watch the sunset...and did I mention they have a pool??

Harpoon Harry's
Harry's has been on the beach for a long time, but recently this PCB landmark received a facelift, making it one of the "newest" hot spots for visitors and locals alike. The outside tiki bar offers a gorgeous view of the Gulf and they have plenty of tropical concoctions to make you feel like you've floated away to a tropical isle. My favorite place for the "Freaky Tiki" ...never heard of it? Don't ask questions...just try it...you'll thank me.

Spinnaker
A legend on Panama City Beach, Spinnaker has been serving drinks under the stars for decades. Over time, some things about Spinnaker have changed, like it's a family friendly restaurant during the day (with a cheeseburger you'll want to write home about), while other things have stayed the same, like the fact that Spinnaker is still a rockin nightclub at night that serves some of the best drinks on the beach! Located right on the sugar sands of the beach, Spinnaker features live bands and DJ's, a roaring waterfall right on the deck and over 20 full bar stations. This IS the place for live entertainment and partying under the stars.

Marina Cantina
One word- MARGARITAS! The.best.on.the.beach. You like yours sweet? Spicy? Fruity? Smooth with just a hint of salt?? They can do it! With over 150 tequila's to choose from, how can you go wrong? Oh yeah, and the elevated open-air deck overlooking historic Grand Lagoon is pretty awesome too!

Schooners
Schooners is just one of those places that has it all...a fantastic view of the beach, delicious food, ice cold drinks and live entertainment. Everything you could want in your favorite beach bar. The open air deck allows for a breathtaking view no matter where you sit and the bartenders here are no amateurs! Have them make you Cannon Blast...perfect for a sunset celebration!