There's no better time to visit Panama City Beach than Spring!
By TripSmarter.Com | March 26, 2013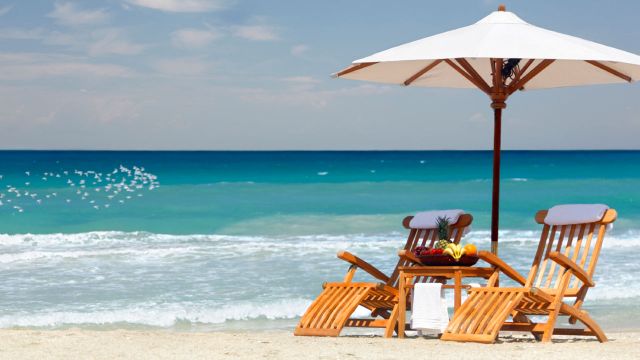 Panama City Beach, FL
Locals and long-time visitors share a secret. No, it doesn't involve grisly crimes or speedtraps. It's the knowledge that the best time to visit Panama City Beach isn't Spring Break or high summer- it's late spring.

While summer on the beach has its advantages- bathtub-warm Gulf waters, tens of thousands of fellow sun seekers- most of the entertainment, shopping and dining opportunities are just as available during 'shoulder season.'

Spring Break in many ways opens the busy season for Beach businesses. Many restaurants, shops, amuesement places, and bars open for the Breakers, and while a few close until late-May, most do not. This means that visitors can enjoy all the amenities of a trip to the Gulf Coast without the crowds.

Far and away the best reason though is the near-perfect Spring weather. Daytime highs in April and May average in the high seventies to low eighties. Nights, things pleasantly cool off as temperatures reach an average low of 57 degrees F. This is the kind of weather most folks dream of!

The average water temperature is in the mid-seventies in both April and May. While this isn't the body-temperature warmth of the high summer season, it is nice enough for a dip in the aquamarine waters of the Gulf. Divers might want to consider wet or dry suits this time of year, but everyone else should find the waters refreshing.

Boaters, especially those who enjoy sailboats, will discover that Spring is the ideal time to hit St. Andrews Bay or the Gulf of Mexico. There are abundant winds and fewer personal watercraft on the water. It's one of the pleasures of visiting Panama City Beach this time of year to see the sails of dozens of boats coasting across the Bay and into the Gulf.

The superb weather also means that your favorite beach activities- volleyball, sunbathing, sandcastle building, reading, relaxing- will be that much more pleasant. And if you or someone you love is into golf... there can't be a better time than Spring to hit Panama City Beach's many courses.

This time of year is also the best time to hit some of the 'off-the-beaten-track' attractions. Northwest Florida has more than its share of National and State parks, each highlighting different features of our divergent natural heritage.

St. Andrews State Park, at the east end of Panama City Beach, has consistently been ranked among the top ten beaches in America. Visitors to its pristine dunes, sea-oats, and marshlands are able to experience what life was like on the Beach before our time.

Eden State Park, between Panama City Beach and Destin, is a beautifully maintained plantation with a restored antebellum mansion.

Take it from the locals- there's no better time to visit Panama City Beach than Spring!