Here are some affordable ideas for planning a family vacation on a budget.
By TripSmarter.Com | March 26, 2013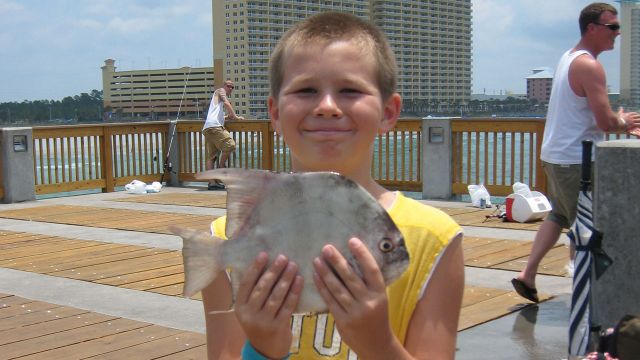 Panama City Beach, FL
Times are hard, and we know that. So, let me tell you how to take a vacation to Panama City Beach, FL and make it affordable.

First, you need to consider the price of gas, and after you make the decision to travel by car instead of air, there are still some decisions to make. Next, look over your list of good friends and pick your favorite (and most compatible) couple and their kids and invite them to consider making a vacation trip together. If your friends are game, you have found a way to instantly save gas and a whole world of other expenses. Second, you need to make living arrangements. This part is easy. Hotel room prices are high, and too small for one family, not to mention a second. So, your choice is obvious! Take advantage of the real estate bust. Rent a house on the beach or a condominium with four bedrooms. Now, you have room enough to house everyone in the same space...both sets of parents and the kids, while having the ability to use the kitchen to save even more money by doing your own cooking when you don't have the budget for eating out... now, it IS vacation, so you don't want to cook at home every night - especially with all the great restaurants here on the Gulf Coast. Family restaurants like The Treasure Ship even offer pirates to entertain the smaller kids while parents enjoy a beautiful view and fine food & wine. You can take your kids with you to even the best restaurants on Panama City Beach because this is a very family oriented place... and, the great thing about traveling with another family is that you can babysit for each other, giving each couple a chance for a romantic night on the town...alone, without the kids! There are places like the "can't miss" Capt. Andersons, Boatyard, Boar's Head, 30 Degree Blue, Firefly...you get the picture. And, then, there are places you can kill two birds with one stone...where you can sit and eat while enjoying music and dancing like Schooners, Breakers.

Since you came here to enjoy the sun while having fun, you will have to spend a day at Shipwreck Water Park or drop the kids off (they have great lifeguards and plenty of them) while you parents go and have a nice lunch or do some shopping at Pier Park without the kids. And, don't forget to drop by Ripley's Believe It or Not or Rock'It Lanes where you can bowl, skate, play video games, shoot pool, and eat. Cross the bridge and grab a little culture at the Visual Arts Center in downtown Panama City. It's a short scenic drive. On your way back drive slowly through historic St. Andrews and stop by the Capt's Table restaurant for some great fresh, affordable seafood in an authentic old Florida fish house.

Whew! What a couple of days! Now, that you've done all the necessary things, all you have left to do is relax and go sit in the sun and simply bake until you're done on one side then turn over and finish that tan you must get before going home. If you still have time left in Panama City Beach before departing just start over. You can't go wrong doing it twice.