It is important to remember that not a single drop of oil has arrived on or anywhere near the Emerald Coast.
By | March 26, 2013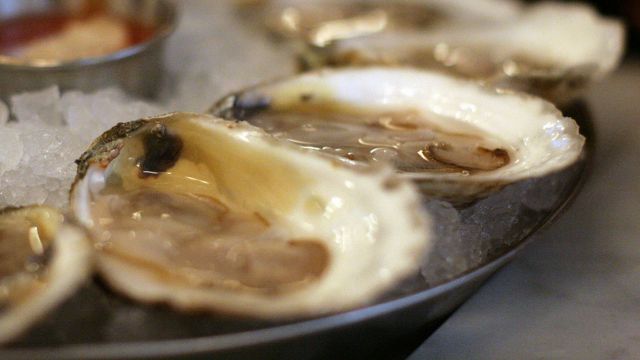 Panama City Beach, FL
In response to the oil leak in the Gulf of Mexico, The Florida Fish and Wildlife Conservation Commission has been deluged with requests to open the summer oyster harvesting area in the Apalachicola Bay system NOW! Under normal circumstances, that area would open for the summer on June 1, but if it were possible to change the timetable and open the area immediately, every day ahead of June 1 could make a real difference to consumers and the entire oyster industry. Though every request is driven by the potential for oil in these oyster beds, it is important to remember that not a single drop of oil has arrived on or anywhere near the Emerald Coast and its famous, sugar-white beaches. The Gulf waters of the Emerald Coast are pristine as ever...fresh and crystal clear in Pensacola, Destin and Panama City Beach allllll the way to Apalachicola and those delectable oysters that lie in wait, hundreds and hundreds of miles away from the headlines of the day!

The Department of Agriculture and Consumer Services has never before been asked to change its summer schedule, but a proactive outlook on everyone's part seems destined to ensure our oystermen will have sufficient time to work that area of the bay...if anything...and that's a big IF, should happen. It seems the idea to change the summer schedule is a good one, supported by a long list of proponents that include the Franklin County Board and its Commissioners, the Franklin County Seafood Workers Association, as well as the Apalachicola Bay Oyster Dealers Association. Let the summer harvesting begin!

The water quality in Apalachicola Bay is being monitored closely and every element of oyster harvesting, including the handling and processing of oysters is being routinely and diligently inspected to ensure that oysters are not only delicious, but safe to consume.

These actions should be viewed by locals, visitors and citizens throughout the country as an assurance of the quality and freshness of Gulf of Mexico seafood whether purchased in a market, diner or restaurant. The demand for safe Gulf oysters is worldwide and opening the summer harvesting area early will not only benefit an industry and the families who rely on it, but each and every consumer who naturally believes our oysters are safe...and delicious...with an outstanding quality that is so recognizable they're asked for by name! Oysters with this quality...this taste...are from one place, and one place only...Apalachicola! Let the summer harvesting begin!