What's there to do in Panama City Beach? Well, beyond the fishing, boating, swimming, sunning, go-karting, water-sliding, mini golf, park visits, and shopping, not much!
By TripSmarter.Com | March 26, 2013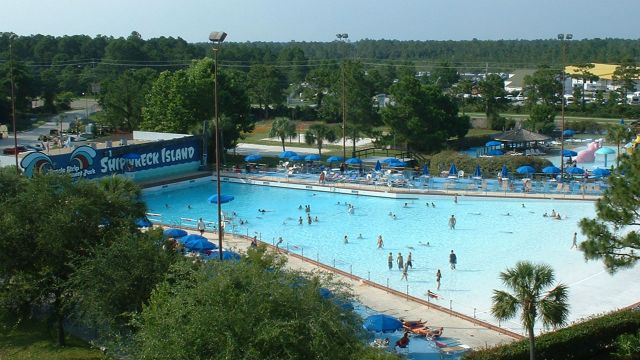 Panama City Beach, FL
We've had several posts in our forums asking variations of "what's there to do in Panama City Beach?" Now, of course the obvious answers weren't enough - fishing, swimming, water sports, golf - they wanted the things that are PCBeach-specific.

We were getting these questions often, so it seemed natural to expand on the answers and put them all in one place. So, without further ado, the attractions of Panama City Beach...

Since you're on the coast, and will be in the water for at least part of your trip, why not start with a visit to Gulf World. This marine park has live marine shows, educational programs, and even a dolphin interaction program that let's you get into the water with Flipper! Gulf World is located at 15412 Front Beach Rd. approximately 2 miles east of Hwy 79. If traveling on Back Beach Road (Hwy. 98), turn South at Exit G.

And that would make this as good a time as any to let you know that the program at the Gulf World is the only way you'll legally get to swim with dolphins on your trip. That's right, it's illegal to swim with, touch, or in any way "harass" wild dolphins in Florida.

Vacationing in Florida you're going to want to do some of the fun, vacation-y things... and Shipwreck Island is a great place to do them! Featuring the best water attractions, including speed slides and raging rapids, the Tree-Top Drop and Zoom Flume, kid-sized slides and pools, and a HUGE wave pool, Shipwreck Island is a great way to cool off during your vacation! Shipwreck Island is located at 12000 Front Beach Road (intersection of Front Beach and Miracle Strip Rd.).

Are speed, thrills, and water parks too much excitement for you? That's no problem; Panama City Beach has plenty of other things to do - including everyone's all-time favorite... Mini Golf! There are literally dozens of mini golf courses located along the Beach. You can also brave the Gran Maze at Coconut Creek (9807 Front Beach Rd) if you're feeling lucky.... or visit Funland's Arcade for some virtual excitement (14510 Front Beach Rd).

Are you a race fan? You won't want to miss the opportunity to go wheel-to-wheel on one the many go-kart tracks along the Beach! Hidden Lagoon Race Track, located at 14414 Front Beach Road, has the largest track on the beach, measuring in at almost a mile! Left turns, right turns, underpasses and even a bridge... Hidden Lagoon's racetrack is among the best! And while you're there, why not play another round of mini-golf!

The entire family will enjoy spending a day visiting Zoo World's big cats, primates and reptiles. Zoo World has over 300 animals, including 20 endangered species. From sharks to giraffes, Zoo World is sure to excite AND educate! Zoo World is located at 9008 Front Beach Rd.

One of fastest growing attractions in the area is Ebro Greyhound Park, located at the intersection of Highways 79 & 20 (about 20 minutes North of Back Beach Road on Hwy 79). Ebro has been around for a while, but has just recently become recognized as a family attraction. Adults and children of all ages enjoy pulling for their favorite dog to win... and bring home some money! And if you go, make sure you take your appetite. Ebro's Paddock Buffet is becoming as much of an attraction as the races!

Sure, the Gulf and the weather that comes with it are the biggest draws for Panama City Beach, but the Beach's shopping opportunities rate pretty high as well. And no trip to the Gulf Coast would be complete without stopping at one of Alvin's Island Tropical Department Stores. Alvin's has several locations on the Beach, with the most famous being Alvin's Magic Mountain Mall (located on Front Beach Rd. beside Miracle Strip and Shipwreck Island). Go to the Magic Mountain Mall and watch live gator feedings!

Alvin's is bikinis, souvenirs, quality men's and women's clothing and accessories, and every bit of fun, at-the-beach toy and gadget you can imagine! Alvin's specializes in bringing together everything you might need to enjoy your vacation in Panama City Beach with everything you'll need to remember it!

What's there to do in Panama City Beach? Well, beyond the fishing, boating, swimming, sunning, go-karting, water-sliding, mini golf, park visits, and shopping, not much! Unless you like to eat... but that's another story!