If you haven't been to Apalachicola, you have to visit it.
By | January 30, 2013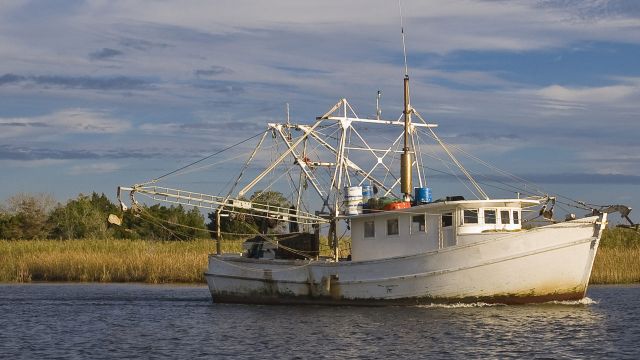 Panama City Beach, FL
I write this newsletter from Apalachicola in Northwest Florida, where I drove with my family (husband, and two kids, age 12 and 16) from Key West. In case you're wondering, that's 12 hours, straight through except for bathroom breaks. We wound our way down from 10 on a small, forested highway called 65, which turns out is the center for Tupelo honey production. There were a few roadside stands along the way, and a few "towns" (they had names on the map) that turned out to mean a church and a gas station. Each also had a couple of houses, many being eaten up by plants. Everywhere, on both sides of the road, were skinny, tall, Dr. Seuss-like pines with shaggy palmettos and scrub at their feet. It was wild, and beautiful, and felt very 'inland" although we weren't far from the coast. Tupelo honey, if you don't know, is in its own class. It's very pure, extra nutritious, and has a low sugar index so many diabetics tolerate it. We bought multiple pounds

We spent the night at the Apalachicola River Inn, owned by Larry and Caroline Maddren of the "oystertown" complex including Boss Oyster and Caroline's restaurant. It was just turning evening and from our room we could look out over the Apalachicola Bay and river, all calm as can be with birds skating through the air. I remember that view from filming at Boss Oyster and it was even more calming than the memory. Larry and Caroline had left us two pitchers of freshly squeezed orange juice, the same they serve their hotel guests at the complimentary breakfast at Caroline's restaurant.

We headed straight to Boss Oyster for dinner, and that first dozen raw on the half shell put us right in the moment. My husband had the captain's platter, all out delicious fried decadence, and the kids and I ate blue crab cakes. I think the fried Florida bay scallops were some of the best seafood I've ever eaten, because the scallops were sweet and tasting of the sea, but offset with a perfect golden crunch and a squeeze of lemon. Perfection. We couldn't have been happier. We took a short, evening walk, and then enjoyed sweet sleep in our comfortable cottage overlooking the water. Even our teenage son went to bed early, it was that relaxing and appealing.

Breakfast at Caroline's, included in the room, is incredible. I am normally a very light breakfast eater but I had the shrimp, eggs, and grits with the homemade biscuit (by afternoon I was still not hungry). The maple French toast with maple butter my daughter had she declared the best French toast ever (even better than mind which I make with vanilla and orange and is pretty great if I may say so). The giant panoramic windows looking over the water, that scenery that is what makes this town so special, was like one more perfect start to the day. And, there was more of that hand-squeezed orange juice. I love this place.

If you haven't been to Apalachicola, you have to visit it. The River Inn is so homey and special, with rooms that make you feel like you're in someone's home. Or maybe it's that I wish I had a home here? Where I could spend more time than one night? I think that's it.