Schooners, The Last Local Beach Club, will host the Lobster Festival & Tournament again this year: the biggest 4 - Day Lobster Festival in Florida.
By Amy Mann - Beach TV | September 9, 2013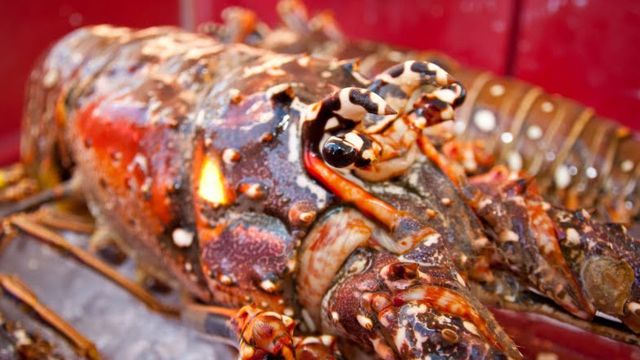 Panama City Beach, FL
Have you ever tasted fresh Florida lobster? Have you ever tasted fresh Florida lobster with serious divers, live music and dancing on the sugar white sands of Panama City Beach? Yep, it's Lobster Festival season and if you have, then you know what we're talking about. If you have not, well then, read up!

Schooner's, The Last Local Beach Club, hosts the largest 4 day Lobster Festival & Tournament on September 19th – 22nd. It's the 24th year for this beloved event and it's the largest in Florida. The event kicks off with live entertainment on the Schooners main stage and Schooners beach stage with plenty of room on the floor to dance... and dance some more. Divers from all over the country come to compete in a variety of interesting categories such as the Spiny Lobster, Big 6 and Shovelnose. The first weigh-in is on Saturday at 3pm. And, so that you may dive right into the culinary experience there is a "mini" lobster feast served on Saturday, with the famous traditional Lobster Feast beginning at noon on Sunday. No matter where you decide to be a spectator, Schooners will have a menu of all the fresh local lobster that will be harvested by the divers.

Adults and children of all ages will also get to be impressed by the giant Lobster Festival sand sculpture - one of the biggest in the Southeast as well as a sand sculpting competition on Saturday for enthusiastic amateurs competing for cash and prizes. There will be nightly chance drawings and a Grand Prize Drawing on Sunday at 8pm. Proceeds from the drawings will benefit two local youth oriented charities; Florida Aquatic & Marine Institute (FAMI) and the Toys for Kids Foundation. Admission to the event is free and open to the public, and the FEAST tickets are $25 each.