Let us help you decide which bar to visit during Spring Break.
By Amy Mann | March 26, 2013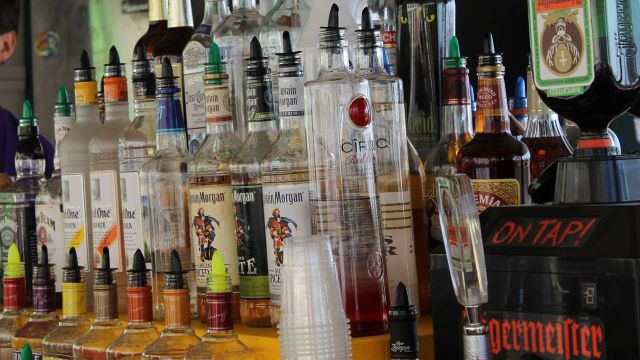 Panama City Beach, FL
Making Panama City Beach a Spring Break destination is the perfect choice. Conveniently for Spring Breakers, there is plenty of transportation provided to bar hop. Remember this - having a designated driver is key to having a blast! Now, let's get to the skinny of this article – deciding which bar to go to.

Conveniently, Club la Vela and Spinnaker are next door to one another. These two super clubs are the quintessential party spot. Club la Vela and Spinnaker offer a plethora of entertainment day and night, and have numerous bars playing various genres to satisfy all types of preferences. They are both one of my favorite places to get dolled up and dance the night away.

Another Spring Break favorite is Harpoon Harry's. This bar is always jumping, great draft beer prices and live music. Harpoon Harry's is located across the street from Club la Vela and Spinnaker – look for the giant white party tent.

Sharky's Beach Club has mastered the beach parties and their Beach Bash is a Tuesday tradition. They also have the popular Spring Break contests, bands, and plenty of dance-floor to get your groove on.

Pineapple Willy's is just plain awesome! Great ribs, a big selection of Fat Tuesday Daiquiris, and they have big screens if you'd like to catch some March Madness. Pineapple Willy's is a great spot day or night with live music just next door at the Pier Bar.

Wicked Wheel is a new hit for this Spring Break season. The menu prices are very reasonable, excellent fried chicken and cold beer on tap.

The Tiki Bar at the Sandpiper Beacon is laid-back as ever. Nestled below the famous Sandpiper Beacon hotel, it has all sorts of daytime activity and night life for the party-goers.

Coyote Ugly, is of course world-famous and in a perfect location. Plenty of hot Coyote bartenders stomping perfectly in boots on the bar and serving up cocktails like you've never been served before.

If you happen to be at one of the fabulous bars and you see a Beach TV camera, smile BIG! Remember to always drink responsibly, and have a designated driver!