Check out this list of the Ten Best Deals in Panama City Beach.
By Miranda McGill - Destination Network | March 26, 2013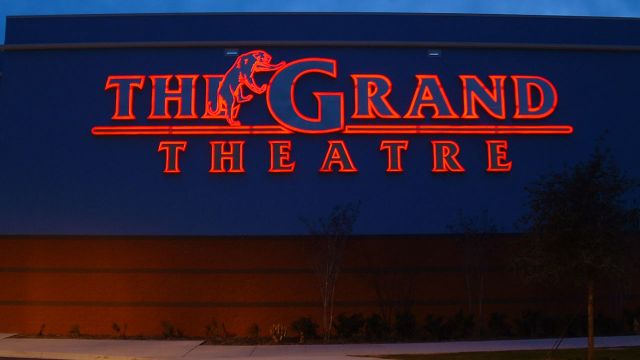 Panama City Beach, FL
10. Movies - No student ID or gray hair required for these spectacular movie deals! Be financially savvy by catching a flick at the dollar theater located inside the Panama City Mall. To up the ante, visit on a Tuesday for $1 popcorn and $1 drinks. While these aren't the newest releases, you don't have to settle for Casablanca either. Expect to see movies that premiered about a month or two back. If there's that new movie you've been dying to see, but don't want to give up precious beach time to catch it at a discount during matinee hours, head to The Grand at Pier Park on Tuesday for a special rate of $6. This price is good for any movie at anytime on Tuesday-even those past 6pm.

9. Consignment Shopping
Panama City boosts a bevy of fine consignment shopping from furniture to fine clothing. A few to check out: Beach Consignment, Consignment Gallery and Ragtime.

8. Happy Hours
Craving Margaritas but don't want to drink alone, or pay $10 a cocktail? Bars all over the beach offer great happy hour specials, some even include a few appetizers. Don't know if that bar down the street has a happy hour? Just give 'em a call; they'll be glad to give you all the details you need to get happy! A quick tip- type a text to Google (4465) with the name of the restaurant /bar along with the city state or zip code and they'll send a reply that includes the phone number and address. If your wireless service plan includes texting, then this service is free of charge.

7. Outlet and Discount Shopping
Along with the construction boom came a major increase in retail stores in Panama City Beach. Since more retailers = more deals, you are in luck! On the beach side you will find discount stores like Bealls Outlet, Target and Old Navy. A short drive to Destin offers the largest designer outlet center in the country (Silver Sands Factory Stores) or a just across the Hathaway bridge you will find deals from the likes of Ross, TJ Maxx, Sam's Club, Cost Plus World Market and many more.

6. Boatyard Lunch
Who says there's no such thing as a free lunch? Dine at the Boatyard Restaurant during lunch (11am-4pm) and have your frequent diner card stamped five times and the 6th lunch will be free. Great food for free? What more could you want?

5. Ebro Family Nights
Plan your family's trip to Ebro Greyhound Park on a Tuesday and reap the benefits of free admission, $1 hotdogs and $1 drinks. Now that's dinner and a show recession style!

4. Dinner and Dancing
So you still have to pay full price for dinner, but why not select a restaurant that offers a side of entertainment with that Shrimp Scampi. Dine somewhere like Schooners, Hooks, Sharky's, or Tootsies that showcase a live music - and save the movie and your money for another night.

3. Season Passes
If you know you'll be back this summer (or sometime within the next calendar year) don't dismiss the idea of buying a season pass. Many places such as Coconut Creek and Shipwreck Island Water Park offer season passes that are less than the cost of 2 regular admission tickets- after 2 visits it has paid for itself.

2. Early Bird Specials
Let's face it, seafood is expensive, but did you know that many of Panama City Beach's best restaurants like the Saltwater Grill and the Treasure Ship offer early bird dining discounts. Most places have a set menu, but you can count on some type of seafood, steak or chicken on this special menu. If the term "early bird" conjures up images of desolate dining rooms and lackluster food, change that thought- this is the best way to get a quality meal, beat the crowd and have enough cash and time left over for a round of mini golf, a walk on the beach (always free) or a giant scoop of ice cream.

1. TripSmarter.com Travel Deals
Where else can you find deals for some of Panama City's best attractions, dining and golf at discounts of 25 to 50% off? Have a $100 meal for only fifty bucks and use the money you save to treat yourself to a round of golf or a day at the spa (both of which have also appeared on the TripSmarter Travel Deal list).