I've learned a few things about what makes a restaurant stand the test of time.
By Margit Bisztray - Destination Network | July 15, 2013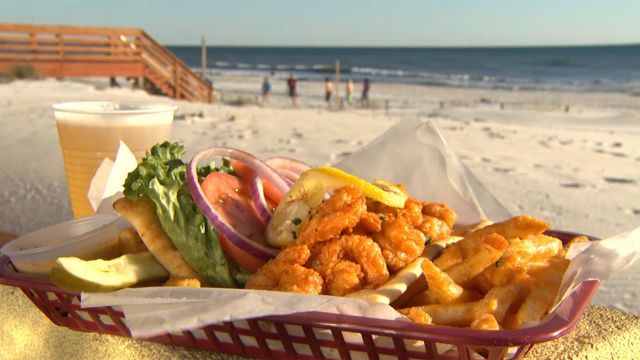 Panama City Beach, FL
Having just completed two Top Fives (for Beach TV, Panama City-Destin, and Key TV) about restaurants that are "Oldies But Goodies" I've learned a few things about what makes a restaurant stand the test of time. It's a very different question that what makes a restaurant open with a bang. If you look at new, hip, trendy restaurants, they tend to share more traits with one another than with places that have been open for decades. Most owners of new places HOPE to be around as long as the longstanding ones, someday, but unfortunately for them, most won't.

For one, a lot of "new" restaurants reflect a blossoming dining trend. Who really knows where these trends come from, but all of a sudden, every dining room on every corner serves that lobster macaroni and cheese, that roast chicken, or that gourmet hamburger. The restaurant is following rather than leading a dining trend, and trying to deliver what's "popular".

New restaurants are often owned by "teams" or by partners, including people who are not on site or don't live in the community.

New restaurants often try to open "big", before they're ready, or before they can support big.

But longstanding restaurants, or "classics" have very different profiles. They tend to be trailblazers––having led the way to a unique, regional dining style, or having opened serving what they were able to serve best which then became a definitive dining experience in the area. These restaurants define a dining style in an area, rather than following it. Think of the grouper imperial at Capt Anderson's in Panama City Beach, or sushi at Harbor Docks in Destin, or pizza at No Name Pub in Big Pine Key. None of these dishes were in demand when the restaurants started serving them. Now, they are what people expect, what people trek to the restaurant specifically to eat.

Most classic, longstanding restaurants are family-owned, or owned by a tight-knit group. The owners, in turn, attract and keep employees long term, like an extended family. It is not unusual for a large percentage of the staff to be original, or the descendants of original, staff. The staff is part of the story of the restaurant as a whole.

Last but not least, most restaurants that stand the test of time began small––in a tiny shack, a drive-thru, a living room, an area known as the middle of nowhere or a "bad" part of town. They took a risk, and held on, and lasted, and redefined the location as a "good" one.

Although the Northwest Coast and the Keys have different histories and profiles, it did not surprise me that the restaurants I listed in my Top Five had similar personalities. The Northwest Coast is more family-oriented, while the Keys are more about travelers, and a transient population, but still, the restaurants that have served both places the longest have more in common than not. In all ten places, you could feel the experience in the walls, and in the floorboards, and in the personality. They shared a confidence, a connection to place, and a security of not needing to change much, while still maintaining high standards and great pride. In a word, all ten demonstrate consistency. People return to them to keep an experience and a part of their own life story exactly the same as it's always been. The dining rooms are more about tradition than the latest style, but when you're in them, you're thick in local culture. They're snapshots of place. No wonder all ten not only keep a clientele: they build it, constantly. In short, these restaurants work. Other places will come and go, while only a few will join the rank these ten continue to share.