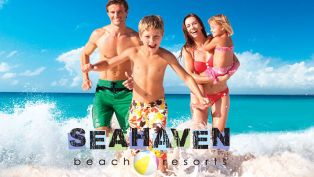 Seahaven Beach Resorts invites you to experience Panama City Beach this summer. From hotels and dining to nightlife and family fun, Seahaven Beach Resorts has the gulf views and southern service that makes for a vacation you will remember for a lifetime. And no matter if you're on a budget, or looking for world-class luxury, Seahaven Beach Resorts has a place for every need, and every budget!
Ammenities:
Activities
,
Cable
,
Coffee
,
Kitchen
,
Pool
Children:
Activities
,
Pool
,
Safe Balcony
Listing Management:
Update Business Details
MOST POPULAR
Articles
Videos
Directory
Website:
Seahavenbeach.com
Location:
15285 Front Beach Rd
Panama City Beach, FL 32413
Phone:
1-800-874-7101

No Reviews have been posted yet. Be the first!
YELP Reviews Coming Soon!
Google Reviews Coming Soon!