Come celebrate America's Independence on the World's Most Beautiful Beaches!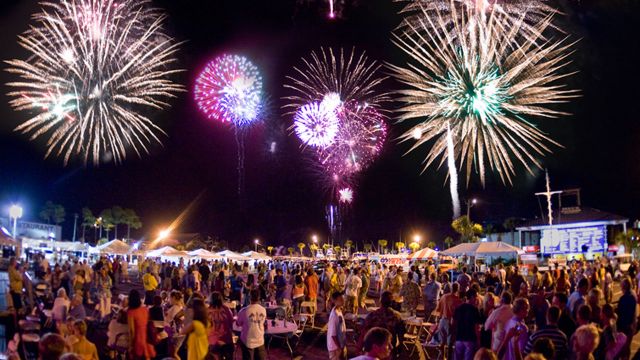 Panama City Beach, FL
Come celebrate America's Independence on the World's Most Beautiful Beaches! This year is shaping up to be one of the biggest and best Independence Day celebrations ever - with events taking place all over the Emerald Coast.
NEED TO KNOW:
What:
4th of July in Panama City Beach
PANAMA CITY BEACH
Grand Lagoon
This event will feature an evening of music, fireworks, and freedom! The fireworks display will take place at 9pm.
Come early and dine at any Freedom Rocks participating waterfront restaurant or rock a spot with a gorgeous view on the Grand Lagoon Bridge.
Pier Park
Fireworks, music and special events are planned at Pier Park. Family fun includes free concerts, contests and fireworks!
Several bands will be spread throughout the property. Admission is free and open to the public.
More info: July 4th Celebrations at Pier Park
-----------------
PANAMA CITY
Panama City Marina
Come celebrate Independence Day at the Panama City Marina with great live music, lots of food, and plenty of vendors. Home Depot will also have a kids workshop for the young ones to build something of their own. The night will end with a spectacular fireworks show at 9pm that will be simulcast with Magic Broadcasting stations!
-----------------
LYNN HAVEN
City of Lynn Haven
Lynn Haven will be hosting its celebration on July 4th, 2016. The annual parade will be held on July 4th at 9am.
-----------------
MEXICO BEACH
Best Blast on the Beach
"Best Blast on the Beach" Independence Celebration is a day full of family activities! With a 5K Race, Kid's Fishing Tournament and a Firework Show that will take your breath away, this will be the place you want to be when we celebrate our Nation's Birthday!