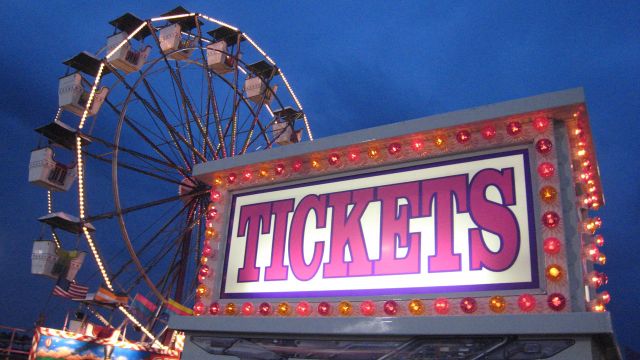 Panama City, FL
Cotton candy, ferris wheels, balloons, ring toss, funnel cake, and stuffed animal prizes!. Remember the Central Panhandle Fair? Well, it's back again this year and better than ever!
NEED TO KNOW:
What:
Central Panhandle Fair
When:
October 6 - 11, 2014
Where:
Bay County Fairgrounds
This year's fair includes 40 rides, a Kiddy Land for small children, 15 food booths and around 30 game booths for you to relive your childhood or introduce your own child to the fun and excitement of the Central Panhandle Fair!
The Central Panhandle Fairtakes place at the Bay County Fairgrounds on the corner of Sherman Avenue and Highway 98 (15th Street).
For more than 20 years the Central Panhandle Fair has featured fun for the entire family. Entertainment includes children's activities, crafts, livestock competitions and exhibits, music, commercial vendors, a wide variety of food and lots more.
So bring the kids, the grandparents, heck even your in-laws. There's truly something for everyone at the Central Panhandle Fair!