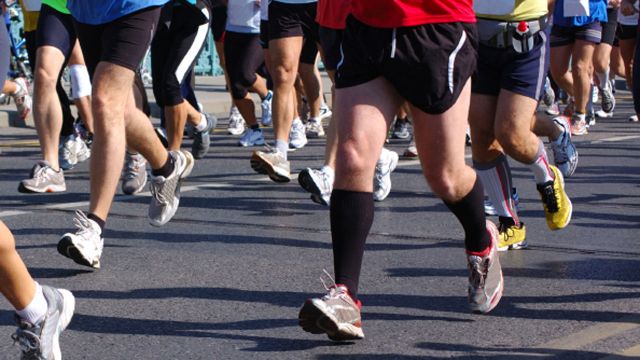 Panama City Beach, FL
Attention all Athletes! Whether you love the thrill of exercising, or maybe you just love to watch, The Gulf Coast Triathlon will satisfy your needs. Selected as the Southeastern Long Course Championship, this yearly event has consistently drawn the best athletes from all over the country.
NEED TO KNOW:
What:
Gulf Coast Triathlon
To celebrate the athletic feats of the weekend, there is a Sports Exposition, group dinners, post-race party, and of course some fun entertainment for fans and participants of all ages.
In previous year's athletes from over 40 states and 17 countries gathered on Panama City Beach to participate in one of the most grueling of athletic events - the triathlon.
The Gulf Coast Triathlon features three events... a 1.2 mile swim in the Gulf of Mexico, a 56 mile bike ride, and a 13.1 Mile Run.
The swim is in the Gulf of Mexico, the waters of which are generally around 73 degrees this time of year. It's up to the athletes to decide if they want to wear wetsuits - unless the water temperature is above 78 degrees, in which case: no wetsuits.
The bike ride is through Panama City and Panama City Beach, and the surrounding countryside. Don't worry - Bay county residents have gotten pretty familiar with triathlons, and are good about sharing the roadways!
The run will be on a circular course through Panama City Beach, taking ample opportunity to skirt the stunning beachfront. The race is held in May, but it can get hot. Be sure and bring plenty of sunscreen, and be prepared for high heat and humidity.
If you've the stamina, strength and skill to compete at this level, the Gulf Coast Triathlon is a challenging, exciting race in a community that enjoys the sport. If you're more the spectator-type, don't miss this chance to see some of the world's premier athletes compete in a difficult sport!