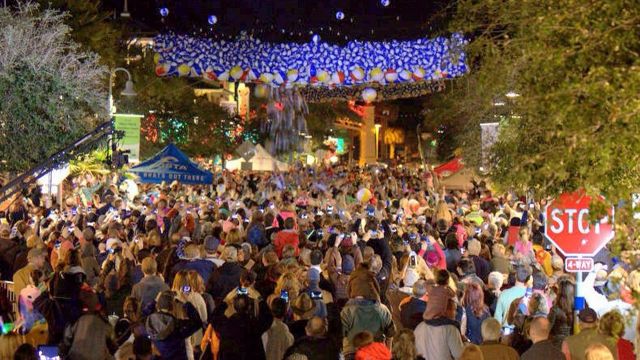 Panama City Beach, FL
While the commonality between a giant Waterford Crystal and an 800-pound beach ball is not obvious, the season offers a clue. On December 31, New Year's 2015 will be ushered in by traditional countdown "drops" across the nation. Just as New York City has its Times Square Crystal Ball, Panama City Beach in Northwest FL will embrace its seaside roots with the fourth annual Panama City Beach, Beach Ball Drop. Panama City Beach's Beach Ball Drop event represents what the destination is all about -- white sand beaches, family togetherness and just plain fun.
NEED TO KNOW:
What:
Panama City Beach's Beach Ball Drop
Where:
Pier Park
600 Pier Park Drive
Panama City Beach, FL 32413
"Last year's Beach Ball Drop attracted 12,000 visitors, and we're expecting that number to grow this year," said Dan Rowe, president and CEO of the Panama City Beach Convention & Visitors Bureau. "The destination is in a celebratory mood in anticipation of the New Year as it will bring exciting new developments our way."
In addition to the highly-anticipated beach ball drop, guests will enjoy live musical performances and a majestic midnight fireworks display over the Gulf of Mexico. The festivities will feature a Family Celebration complete with balloon artists, stilt walkers and a family ball drop, consisting of more than 7,000 inflatable beach balls released onto Pier Park Drive on the boardwalk.