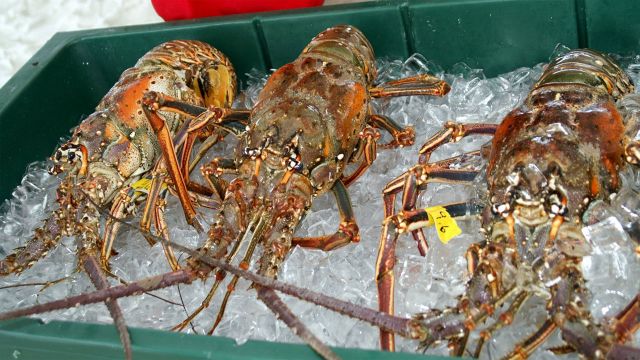 Panama City Beach, FL
Schooners, The Last Local Beach Club, will host the 25th Annual Lobster Festival & Tournament again this year: the biggest 7-Day lobster festival in Florida. With huge Local Lobsters on the weigh-in scales, fresh lobster prepared every mouth-watering way you can imagine, and the 15th Annual Schooners Sand Sculpting Contest, it is a HUGE event that draws thousands of divers and lobster fans from all over the Southeast. Lobster Tournament divers will be competing in a variety of categories including Spiny Lobster, Shovelnose Lobster and Big 6.
NEED TO KNOW:
What:
Schooners' Annual LobsterFest
When:
September 15 - 21, 2014
Where:
Schooners
5121 Gulf Dr
Panama City Beach, FL 32408
It will be held September 15-21, 2014.
The final weigh-ins will begin Saturday and end Sunday when the grand prizes will be awarded and all the spectators enjoy a Lobster Feast! Fresh, fresh, FRESH local Lobster grilled, fried, sauteed, broiled, chilled, steamed, blackened, whole, halved, skewered...you get the idea.
This year Schooners will donate the proceeds from the event to the Toys for Kids Foundation and the Florida Aquatic Marine Institute.
Bring your camera and pose with one of the big ones!