Put your shagging shoes on and dance on over to Panama City Beach for the Shag-A-Rama!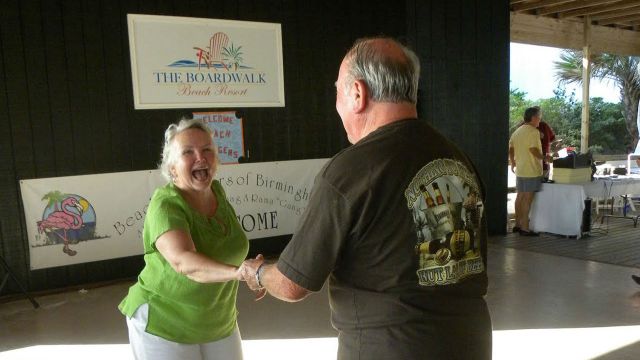 Panama City Beach, FL
Slip into your Shagging Shoes and dance your way to Panama City Beach October 9-14, 2018 'cause there's a Shag-A-Rama happening that will leave you breathless!
NEED TO KNOW:
When:
October 9 - 14, 2018
Where:
Edgewater Beach Resort
11212 Front Beach Rd
Panama City Beach, FL 32407
Over the past few years, the Shag-A-Rama parties have averaged over 400 attendees from all over the United States.
What is "Shag" you ask? It's a phenomenal dance craze that started in Myrtle Beach in the 40 and 50's. Local teens invented the dance step that is most suited to Rhythm & Blues music. But "Shag" is much more than a style of swing dancing, it is a way of life for people from Virginia Beach to Florida! Some may even refer to it as a "religion." Come find out why!
Shag is a 6-count, basic pattern dance with East Coast Swing. There is a rearrangement of the footwork that makes it look and feel unique. All the action occurs below the waist, though instructors tend to teach a very standard basic pattern.
True seasoned "Shaggers" take pride in adopting their own versions of the dance, each being distinctive and smooth. Using the balls of their feet and small steps, "Shaggers" manage to perform this very "cool" style of dance to individual perfection!