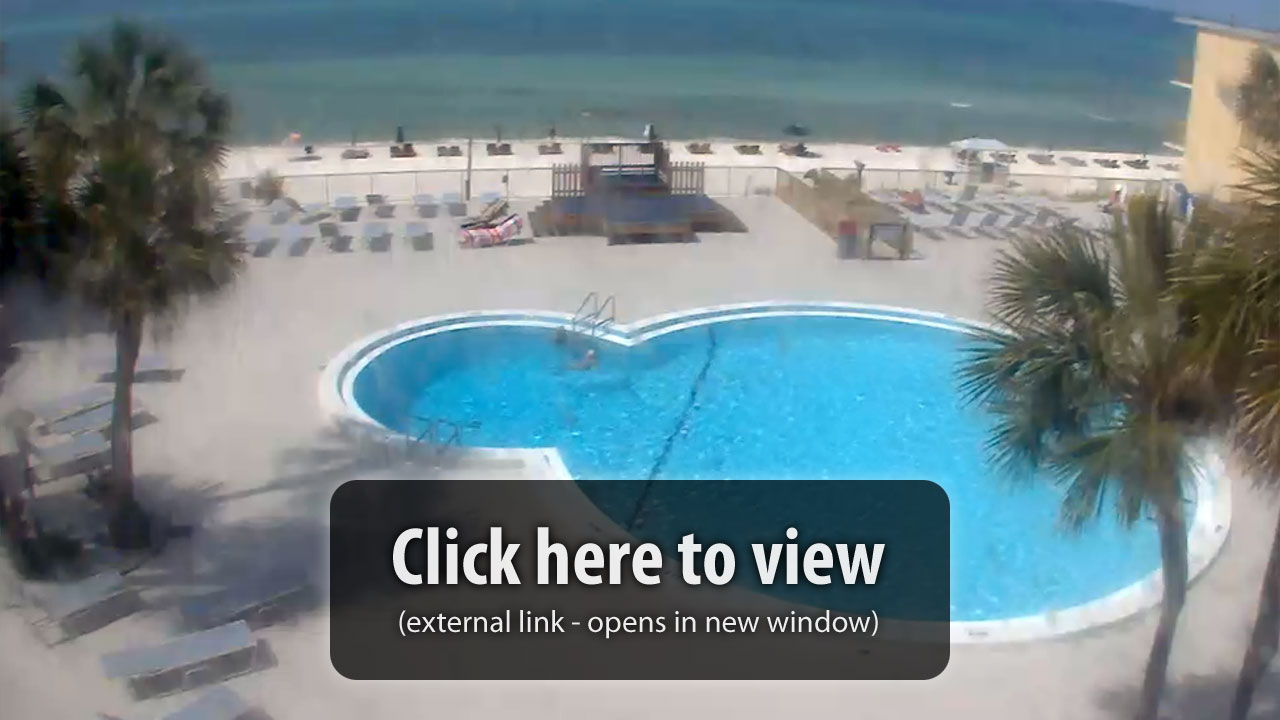 Published by:
TripSmarter.Com
Published date:
February 13, 2013
Total views:
15,868 total views
Monthly average:
15,868 views / month
Daily average:
20 views / day
Chateau Motel Pool Cam
Live cam in Panama City Beach showing the Chateau Motel pool. At the Chateau Motel, every balcony has a direct view of the Gulf of Mexico, directly in front of you! The Chateau also offers many specials and deals making us one of the cheapest priced beachfront hotels in Panama City Beach.