Video Player
NOTE:
Works on most websites and blogs. Does NOT work with most social networks - use
Video Link
instead. Not compatible with video upload sites (YouTube, Vimeo, etc).
Published by:
TripSmarter.Com
Published date:
August 11, 2017
Total views:
319 total views
Monthly average:
31 views / month
Daily average:
1 views / day
Spinnaker Halloween Bash - Local News
Start working on those Halloween Costumes! Spinnaker Beach Club is hosting its annual Halloween Bash this October!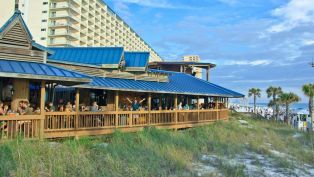 Spinnaker Beach Club is one-of-a-kind! Right on the beach… a family friendly restaurant during the day. At night, a laid-back place to relax, enjoy live music, dancing and classic beach club entertainment. The view is breathtaking. The food is delicious. The entertainment is second to none.
Entertainment:
Bands, Dance Floor, Dj
Music:
Country, Electronic, Hip Hop, Rock
Food Type:
Steak
Meal Served:
Appetizers, Dinner, Lunch
Reservations:
Not Required
Listing Management:
Update Listing