Video Player
NOTE:
Works on most websites and blogs. Does NOT work with most social networks - use
Video Link
instead. Not compatible with video upload sites (YouTube, Vimeo, etc).
Published by:
TripSmarter.Com
Published date:
July 16, 2013
Total views:
315 total views
Monthly average:
35 views / month
Daily average:
0 views / day
Capt. Anderson's Wine Cellar - A Note of History
A Note of History featuring Capt. Anderson's wine cellar in Panama City Beach, FL.
Website:
Captanderson.com
Location:
5551 North Lagoon Drive
Panama City Beach, FL 32408
Phone:
850-234-2226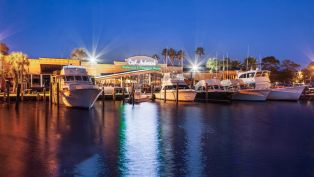 Voted #1 Seafood Restaurant by Southern Living Magazine, recipient of the Wine Spectator Award of Excellence, winner of Florida Trend's Golden Spoon award and ranked among Americas Top 50 by Restaurants and Institutions Magazine, this waterfront landmark restaurant is famous for their awesome fresh local seafood. It is a local tradition to dine early and watch the fleet unload. Unbeatable! Unforgettable! The ultimate seafood restaurant now offers online ordering for delicious seafood takeout! Plus, shop online for gift certificates and souvenirs from this landmark Panama City Beach restaurant.
Listing Location:
Historic Grand Lagoon
Listing Business Hours:
4pm - 10pm
Food Type:
Steak
Meal Served:
Dinner
Listing Management:
Update Listing