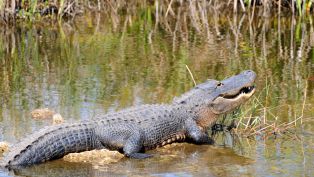 A sweeping Grand Strand beach, pristine and wide open, stands as one of the most recognizable South Carolina landmarks. Revel in sea-breeze camping, the finest surf fishing South Carolina has to offer and some of the top bird-watching on the East Coast. That's not all Huntington Beach State Park has to offer.
Listing Management:
Update Business Details
MOST POPULAR
Articles
Videos
Directory

No Reviews have been posted yet. Be the first!
YELP Reviews Coming Soon!
Google Reviews Coming Soon!