Sometimes I have a day at work that I look back on and realize was, actually, just a really GREAT day that also happened to be at work.
By Margit Bisztray - Destination Network | March 26, 2013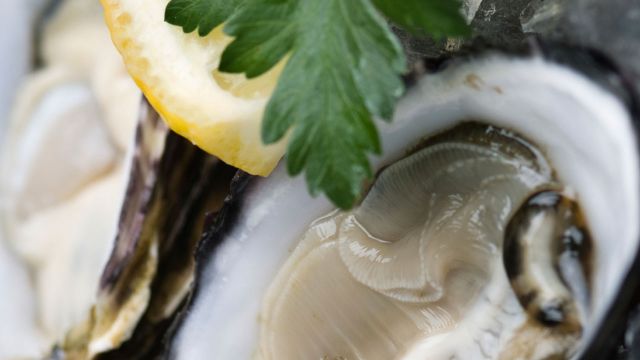 Pensacola, FL
Sometimes I have a day at work that I look back on and realize was, actually, just a really GREAT day that also happened to be at work.

This was the kind of day I recently experienced in Bon Secour, Alabama. Where in the world is that? If you're in Gulf Shores, and you turn inland, and you drive about an hour, you get there––more or less. The best part is, it's there but it's not obvious. It's one of those places worth getting to, and rewarding to end up in.

The day started at 7 a.m. at Bon Secour Fisheries, because that's when the refrigerated trucks that have driven all night from Louisiana and Texas pull in to unload the day's oysters. The shooter and I were inside with the fisheries team, filming as they got to work. By 7:15 I'd been informed my only task was, "not to get run over by a fork lift," told by the feisty lady running the seafood shop to put on a hairnet, and nearly frozen solid touring an enormous, walk-in cooler full of seafood. As I looked on in amazement, the sorters––those who sort the oysters coming in full speed on a conveyer belt, dividing the "pretty" ones from those that are too gnarly to sell for serving on the half-shell––worked as fast as bees. Their hands never stopped moving. They looked like contestants on a game show trying to grab as many $100 dollar bills as they could in a minute, except they worked with cold, rough, wet, jagged, slimy, unforgiving oysters, and did it for hours. In an adjacent room, some two-dozen shuckers kept a similar pace, shucking at a rate of roughly ten a minute, their fingers quick as mine are on a keyboard. If I ever wonder what a hard day's work looks like, I'll remember it looks like what sorters and shuckers do. The workers had an eagerness about them, as if they relished the challenge of nonstop, hard work, oysters that keep on coming at them, replying with their effort, bring it on. The entire, cavernous space felt, and smelled, like a huge, fresh ocean wave.

By the time we left, it was late morning. We filmed some standups (look for these soon on Beach TV Destin!) on a beautiful waterway edged in ancient, stooped trees and alive with more waterfowl than I have seen anywhere in one place. As we wrapped it up, a shrimp boat pulled up to unload a haul for one of the nearby seafood shops. Again, people who had to be tired (they'd, after all, been out fishing since who knows how early) but who looked like they were doing work they loved.

From there, we drove to Cosmo's restaurant in Orange Beach where everything is homemade and the seafood comes from Bon Secour Fisheries and anyway, nothing tastes better than the first meal you've had all day after all these adventures! It was time to head back "east", past Pensacola and the Gulf Islands seashore on a prime, utterly spectacular day (really, if there is a more beautiful stretch of white sand and turquoise water anywhere, I challenge it: this was as perfect as it gets). As I looked out at that view, of powdery dunes and electrifying water, I thought, now this is a great, great day, and I got to spend it at work.