Pensacola is the land of long, white, empty stretches of gleaming beaches and a festival a minute!
By TripSmarter.Com | March 26, 2013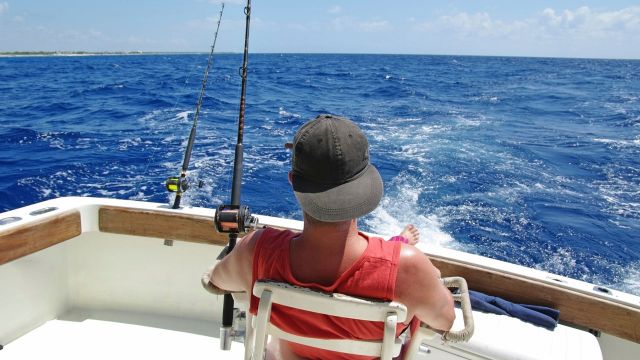 Pensacola, FL
For those who have vacationed in Pensacola before... long, white, empty stretches of gleaming beaches and dunes along the Gulf of Mexico are easily remembered. Though Ivan caused considerable damage to the area and many of its homeowners... are homeless, the 400,000 residents of the Pensacola metro area are nevertheless, determined to welcome its visitors once again. Many of Pensacola's residents were once vacationers to the area but they just couldn't get enough so they decided to stay...permanently! Pensacola is one of the largest cities in Northwest Florida...it's a warm, friendly city that enjoys its visitors and is proud of its heritage and its famous beaches...beaches of white, white sugar sand and the warm, emerald green water of the Gulf of Mexico!

There is a lot to love about Pensacola and her beaches and you know that you've arrived when you see the flashy, wonderfully trashy, 40 foot neon billfish that points the way! This hub of Santa Rosa Island is populated by trendy boutiques, luxury condos, fantastic eateries and the longest pier on the Gulf of Mexico. You'll also find the neighborhood portion of the beach right here, including a nightlife as hot as the sun ...it's the place to see, be seen and have fun!

Flanking this busy central core are portions of the Gulf Islands National Seashore, a 150-mile stretch of islands and keys from Destin, Florida clear over to coastal Mississippi. On Santa Rosa Island, 22 miles of gulf and soundfront are thankfully...preserved forever. You can visit Fort Pickens, a pre-Civil War fortress where Apache medicine man Geronimo was once incarcerated or the Naval Live Oaks Preserve in Gulf Breeze. Johnson Beach on Perdido Key and Fort Barrancas on Pensacola Naval Air Station are also places of interest.

For a city that's been on the map for more than 450 years, it's no wonder Pensacola has some pretty fascinating history. In its earliest days, Pensacola was tossed around like a volleyball between France, Spain, Britain, the Confederacy and finally the U.S.-the abundant natural resources and deep-water harbor were obviously a prime catch for any country to claim. Historic architecture, street layouts, old cannon, and especially food have all been influenced by Pensacola's very rich heritage. Today, Pensacola is especially proud of its three historic districts and active marine and land archaeology programs.

It's worth spending a day at the Pensacola Naval Air Station. It's a fascinating place with its world-class naval aviation museum, famed Blue Angels stunt-flying team and state-of-the-art IMAX Theatre. The base itself, originally the old Navy Yard, dates back to 1825 and a self-guided tour will take you around some of its oldest structures, including the site of the first Pensacola.

But you haven't really seen Pensacola until you've seen it from the water and there are lots of choices...a kayak or canoe to paddle down the tea-colored rivers in neighboring Santa Rosa County or a pontoon boat for the entire family...it's easy and fun! Sailing is also fun...but only for the experts. So, why not consider a sailboat and a crew and leave the "driving" to someone else so you can enjoy the incredible scenery of the many bays and bayous. If you're especially adventurous, parasailing will give you a bird's eye view of everything or scuba diving will give you an incredible glimpse into the mysterious world of Jules Verne. It's all in Pensacola!

Crabbing, scalloping or fishing are all fun activities for almost any age...and if you don't catch anything, you're still in luck. There are any number of local seafood houses that will gladly provide a fresh fish dinner! Being a resort town, Pensacola has an abundance of spots with local atmosphere, from elegant white linen and crystal to sauce-up-to-your-elbows barbeque. While you eat, you can take in views of the Gulf, sound, bay or bayou or savor the sights of historic downtown. Just ask the locals for their favorite spot...most everyone in Pensacola is friendly and willing to share his or her favorite restaurant or diner. After dinner, if you aren't quite ready to call it a night, step out to Seville Quarter, a huge entertainment complex in downtown Pensacola. Trader Jon's features aviation memorabilia and live music on the weekends and the Dock at Casino Beach is a good place to dance the night away.

Because locals have moved here from all over the world, the arts and cultural scene is diverse, representing dozens of nationalities, endless festivals, and year-round cultural offerings. For years the gay and lesbian population has been welcomed by the entire town for a "beachful" of fun. Pensacola even has its own symphony, ballet troupe, Choral Society, Children's Chorus, theater group, and a community band!

One of the most popular events of the year is Gallery Nights... so popular in fact, that it's held three times! All the downtown art galleries participate and open their doors to the public...there's food, live entertainment, "artful" demonstrations and trolleys that make it easy for everyone to go from venue to venue. There are also free concerts throughout the summer that take place every Thursday night at the historic Seville Square gazebo.

It seems that just about everything takes place outdoors in Pensacola...and why not, the weather's great all year long! It's perfect for hiking and camping in one of the beautiful state parks or for biking along the miles of wooded or beachfront pathways. If celebrating is your thing, there's always something to celebrate...either it's Pensacola's heritage, seafood, crawfish, crabs, lobsters or it's art and music that give everyone an excuse for one more fun festival....one a month (at least)! There's so much to do and so much time to do it...lucky you! When you're vacationing on the Emerald Coast, Pensacola is a very good place to visit.