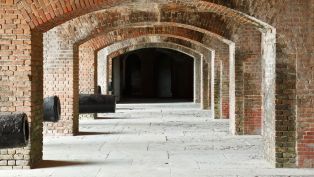 Fort Pickens Rd (south of Fort Pickens Rd, at Fort Pickens Area gate entrance). Daily 24-hours. This out of the way beach is located just before the Fort Pickens gate, and is one of the best beaches on the island. It has restrooms, lifeguard protection, ample parking, good waves, lots of white sand and shells, and has far fewer people than the busy Casino Beach. Make sure not to cross into the Fort Pickens park boundary; the shoreline there is off limits due to nesting shorebirds.

Walking the shoreline further to the west will lead you into Gulf Islands National Seashore property. Beware of nesting bird areas and stay out of those areas. However, the shoreline is not otherwise closed to visitors. Free.
Listing Management:
Update Business Details
MOST POPULAR
Articles
Videos
Directory

No Reviews have been posted yet. Be the first!
YELP Reviews Coming Soon!
Google Reviews Coming Soon!