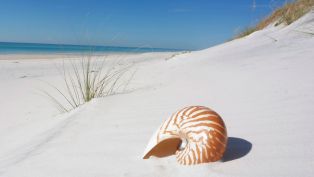 Barrier islands protect the Florida mainland from the harsh effects of storms and provide habitats for shorebirds and other coastal animals. Perdido Key is a 247-acre barrier island near Pensacola on the Gulf of Mexico. White sand beaches and rolling dunes covered with sea oats make this park a favorite destination for swimmers and sunbathers. Surf fishing is another popular activity.

Boardwalks from the parking lot allow visitors to access the beach without causing damage to the fragile dunes and beach vegetation. Covered picnic tables overlooking the beach provide a great place for family outings.
Listing Management:
Update Business Details
MOST POPULAR
Articles
Videos
Directory

No Reviews have been posted yet. Be the first!
YELP Reviews Coming Soon!
Google Reviews Coming Soon!