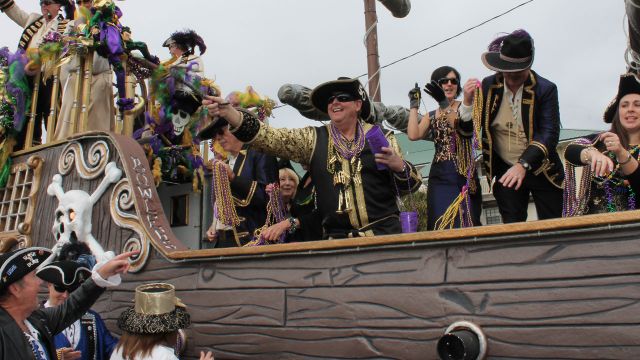 Okaloosa Island, FL
A little bit of New Orleans comes to Okaloosa Island but once a year – and this year's Abita Mardi Gras Parade on Okaloosa Island will have just a bit more Cajun spirit than usual. That's because Abita Brewing Company, a Louisiana favorite, is the sponsor of this year's celebration of the Island's festive and family-friendly parade. It's the only event of its kind on the Island ― and the first Mardi Gras parade on the Gulf Coast ― and it draws floats and walking entries from local businesses and organizations as well as some snowbird clubs. There'll be beads and treats galore, so be sure to don your Mardi Gras finery and get in the spirit! Stick around after the parade and enjoy a festive Block Party sponsored by Helen Back on Amberjack Drive. You'll be able to sample some great foods items and taste some samples of Abita's new products in the Abita tent.
NEED TO KNOW:
What:
Abita Mardi Gras Parade on Okaloosa Island
The parade starts at the corner of Santa Rosa Blvd, and Tarpon Drive (on Okaloosa Island) and then wends its way eastward on Santa Rosa Blvd, ending at the Tom Thumb. Spectators may bring seating and view the parade at any point along the route. It's always a good idea to bring a bag for all the beads and other throws you'll receive!
For more information, contact the Greater Fort Walton Beach Chamber of commerce at 850-244-8191.