The Centennial Imports Boat Parade will be held on Saturday, June 3 at 1 p.m.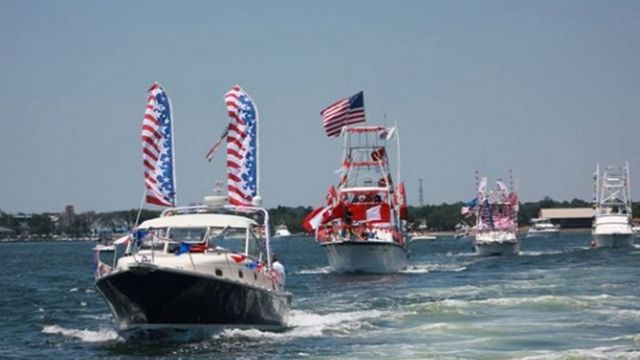 Pensacola, FL
The Fiesta of Five Flags Centennial Imports Boat Parade sets sail from the Pensacola Yacht Club at 1 p.m. on Saturday, June 3. The parade of over 25 marine vessels will start at the mouth of the Bayou Chico Bridge and will make its way to the Quietwater Boardwalk on Pensacola Beach.
NEED TO KNOW:
What:
Centennial Imports Fiesta Boat Parade
Participants are encouraged to decorate their boats and yachts with festive flags and be a part of one of the largest boat parades on Pensacola Bay.
A pageantry of vessels will escort Don Tristan DeLuna's yacht to the shores of Pensacola Beach where he is welcomed by Chief Mayoki, his Queen and tribe at the DeLuna Landing Ceremony.