Fiesta Run 10K/5K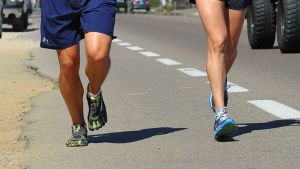 Pensacola, FL
The 10K race begins at Pensacola Junior College and follows a scenic route to historic downtown Pensacola. The 5K race will start on 12th Avenue near E. Scott Street and end in downtown Pensacola at Government and Adams Streets.
When:
April 29, 2017
Where:
Downtown Pensacola, FL
Free bus transportation will be available to take runners to the start lines from 5:30 to 7:00 a.m. Athletes' gear can be transported by the race committee from either start line to Seville square for post race activities. Minimal bus transportation will be available from Seville Square back to the start lines from 8:30 to 11:30 a.m. Participants are encouraged to park downtown near the finish line. Due to limited parking at the start area, you are asked to take advantage of the early bus service.
Post Race Activities:
As always a band will be provided for your entertainment, along with food and beverages. The annual presentation of the Lou Gregory Award will be included in the awards ceremony.
For more information visit PensacolaRunners.Com