Pensacola Beach has one of the best Mardi Gras celebrations outside of the French Quarter.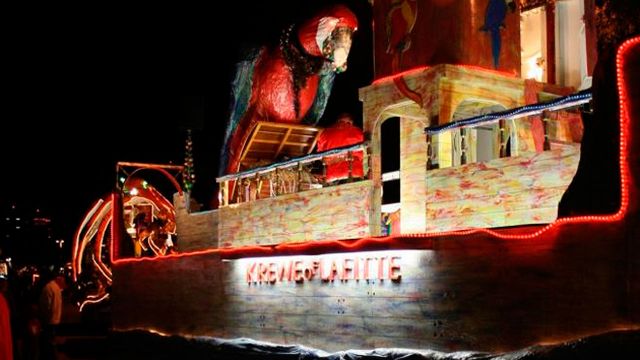 Pensacola, FL
The Krewe of Lafitte, Pensacola Florida, is the largest all male Mardi Gras Krewe in the Florida Panhandle. The Organization was founded in 1954 to promote a means to celebrate Carnival. The 250 Krewe members enjoy a strong bond between themselves, as well as their families.
NEED TO KNOW:
What:
The Krewe Of Lafitte Illuminated Parade
Where:
Downtown Pensacola
Krewe of Lafitte fills the parade routes with 13 lighted floats all built & maintained by the members & housed in 2 warehouses owned by the Krewe. Two of the 13 floats are used for traveling to 7 out of town parades, ranging from Gulfport, Mississippi to Bradenton, Florida.
The Krewe also participates in 3 other local parades including an illuminated Christmas Parade for children. The activity doesn't stop with parade routes; they also float around to schools, assisted living facilities, and retirement homes spreading cheer and happiness.