If you are looking for a night out on the town, allow me to suggest a few of my favorite places.
By | August 14, 2013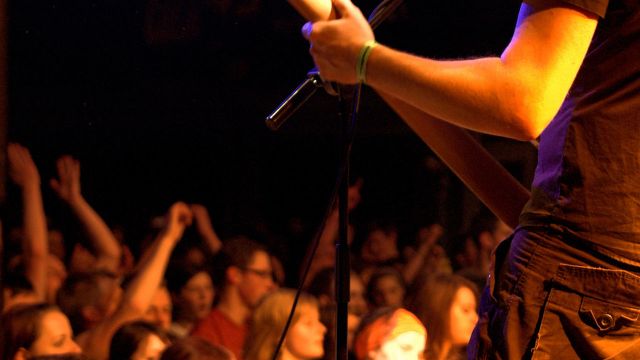 Destin, FL
As the host of Club Hour for the Destination Network, I feel like I know a thing or two about the best places for nightlife in our various markets and one of my favorite markets to have some fun in is Destin, FL! So if you are looking for a night out on the town, allow me to suggest a few of my favorite places and don't forget to tune into Club Hour every night at 7pm and again at midnight for even more fun places to party!

Nightown
A little off the beaten path, but not too hard to find is a funky warehouse looking night club that offers a large dance floor and plenty of hot dance music to keep you moving all night! There are also pool tables and T.V's throughout the club, for whenever your dancing shoes may need a break.

Old Florida Fish House
Great place for fresh seafood and top notch sushi, unique cocktails and live entertainment. At the bar you'll find a nice mix of locals and visitors all enjoying the relaxed vibe of this popular bar. The Fish House band is one of the most popular bands on the coast and you can always find plenty of people on the dance floor and a friendly crowd around the bar!

BoShamps
Not exactly a "night club," but still an awesome place to have a cocktail or two! Overlooking the gorgeous Destin Harbor, there isn't a bad seat in the house, whether you choose to sit inside or out. Live music, unique, fun cocktails (including DD's Strawberry Lemon Drop) and fresh oysters also make BoShamps a must visit!

Ocean Club
Perfect for an after dinner drink, this romantic upscale bar offers live piano music and a gracefully decorated space. If you are looking for a place to get rowdy then this isn't for you, but if you are in the mood to spend a relaxing evening in style then the Ocean Club is the perfect choice!

Hogs Breath
A local favorite, you'll find this place hosting a wide variety of clientele. There's nothing fancy about it, but the beer is cold, the staff is friendly and the live entertainment is always great. A fun place to go with friends and enjoy the laid back atmosphere!

McGuire's Irish Pub
If you have never been to McGuire's before then you are in for a real treat! Over a million dollars in signed dollar bills hang from every area of the ceiling and walls. There is always a large and friendly crowd at the bar enjoying the well-made cocktails and ice cold beer. Don't forget to try a selection of McGuire's house brew made on the premises in their own viewable brewery.

A.J.'s
Located at Harborwalk at Emerald Grande, this 3 level restaurant/bar boasts a gorgeous view of the Destin Harbor and offers up plenty of fun after the sun goes down! Upstairs, under the giant tiki bar, you'll find Club Bimini, the open air deck that hosts a plethora of live entertainment, including bands and DJ's from all over the Northwest. Always a fun place to party... but get there early... it fills up quick!

John Wehner's Village Door
At this award winning dance venue, you'll find the dance floor is always packed. Located right in the middle of Baytown Wharf this night club offers an amazing light display and sound system catering to the live rock band and variety of DJ's playing the latest dance music. You'll lose track of time here as you dance the night away!

Graffiti and the Funky Blues Shack
Voted the "Best Live Music Venue in Destin" in 2012, this place really knows how to party! Whether you want to dance or just kick back with a cocktail and enjoy the live entertainment, FBS has you covered. An eclectic little place that is as interesting to the eye as it is to the ear!

Picolo Restaurant and The Red Bar
Just outside of Destin you will find Grayton Beach and there you will find my favorite place to eat and enjoy a cocktail... The Red Bar! Ask any local and they can tell you where to find this place. It's become a legend on hwy 30a. Delicious cocktails (especially the martinis), live entertainment and a mix match of interesting décor and posters that cover every square inch of the wall, this place is truly an experience for all the senses! You definitely don't want to miss this one!