This wonderful lineup of events begins the last weekend of September and continues each weekend through the end of October.
By | March 21, 2013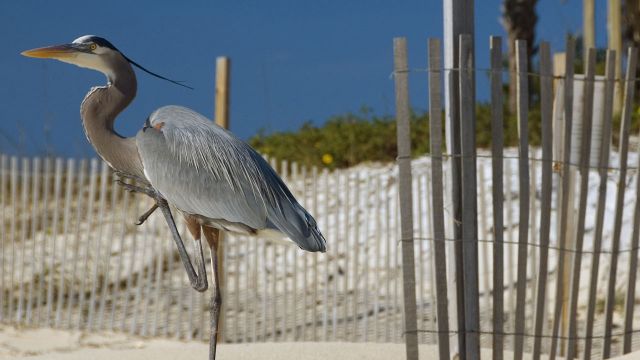 Destin, FL
As far as I'm concerned, October is one of the best months of the year. For one reason the weather along the NW Florida coast is simply beautiful... but for another, the annual Beaches to Woodlands Tour takes place. For the past several years the Santa Rosa County Tourist Development Council has been coordinating, building and adding to a wonderful lineup of events that actually begins the last weekend of September and continues each weekend through the end of October.

If you have never attended, stop what you are doing, go to their website and pull up the weekly calendar. The variety of organized eventsis as diverse as the geographic area in which they take place... thus the beaches to the woodlands. You will be able to find something to delight absolutely everyone in your family. And please... don't simply select one weekend to attend... come every weekend!

I don't even know how I can begin to describe what is in store for you. Plus, my list won't do justice to the hard work these folks have put forth for your entertainment and enjoyment. But as an enticement for you to check out the website, here is a brief rundown. If you like food, and who doesn't, head to the waterfront and sample Santa Rosa's best restaurants at the "Taste of Navarre" or go to an Oktoberfest, wine tasting or chili cook-off. There are festivals... Blue Jeans & BBQ, country music, art, pottery, butterflies ...and yes, there is even a peanut festival. If you are all about sports and adventure, go ziplining, run in one of the many races, ride the "century", play volleyball, golf and fish. If nature is your thing, there's birding, canoeing, kayaking and coastal encounters. I can guarantee you and your family will all enjoy the many arts, antiques and music events. There is Depot Days and the Car, Truck & Bike Show... there's even a Youth Fox Hunting event! Your weekend won't be complete without fun on the farm or a visit to a pumpkin patch or an outdoor market. Plus the tour features museums, history, culture, agriculture and walking tours. And don't forget about the fun that can be had by traversing a corn or hay maze plus the excitement of a haunted house or trick or treat!

Okay... now go to thebeachestowoodlandstour.com and begin planning your month now…you won't be disappointed!