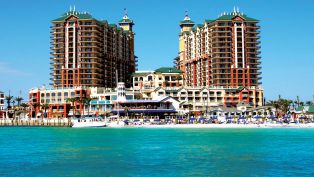 HarborWalk Village on the beautiful Destin Pass is home to the very best shopping, dining, and attractions on the Emerald Coast of Florida. HarborWalk village features wonderful restaurants such as Camelia's Grill and Harry T's. But you can't spend all of your time at the table... so HarborWalk Village makes it easy to get out on the water and enjoy yourself! There's world class fishing, snorkeling, swimming with the dolphins, and more! If shopping's more your thing... HarborWalk Village has that too with great shops like Sunglass World, Sunset Lifestyles, Luksus! Clothing, Del Sol, and more! This is the ultimate vacation destination.
Listing Management:
Update Business Details
MOST POPULAR
Articles
Videos
Directory
YELP Reviews Coming Soon!
Google Reviews Coming Soon!