Ft. Walton Beach is going to be invaded! Pirate captain Billy Bowlegs and his krewe will attack and rule Ft. Walton Beach.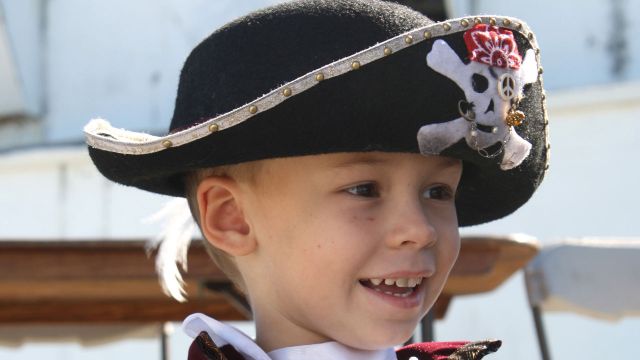 Ft. Walton Beach, FL
The year is 1779. Adventurer, wanderer, scoundrel, pirate extraordinaire, and notorious bad boy, William Augustus Bowles, affectionately known as Billy Bowlegs, bursts on the scene. A charismatic leader of men, who solely inspired the formation of the Independent State of Muskegee, uses his egotistical ambition and superior strength of will for self gain.
NEED TO KNOW:
What:
Billy Bowlegs Pirate Festival
Bowles originally came to Pensacola with English forces to hold Pensacola from the Spanish. When the effort failed he developed an undying hatred for the Spanish visitors. This unique character's flair and charisma made Bowles the perfect leader as he formed his own band of runaway whites, blacks and renegade Indians. At this time, three countries were vying with the new Americans for control of the sea lanes and trade with Europe. Motley crews in the area were a force to be reckoned with and pirating become a very lucrative business on the high seas. Captain Bowles proclaimed The State of Muskegee an independent state whose longevity has only been surpassed by the independent Republic of Texas after its independence from Mexico.
As Bowles' popularity rose, his opponents become more distrustful and vowed to stop at nothing to get him under their control. The English were afraid he was an agent for the Spanish, the Spanish offered him a Maj. General commission and the Americans considered murder to be rid of his devilish activities. However, such a controversial leader could not last for long. Disenchanted Indians led him into a trap and turned him over to the Spanish authorities. He would neither speak to his captors nor eat their food and subsequently starved to death at the age of 42. This obscure episode in American history has given rise to a festival which is now an integral part of the Fort Walton Beach Community, the Billy Bowlegs Pirate Festival...
Click here for this year's Billy Bowlegs Festival Schedule
Very soon local residents will batten down the hatches in preparation for the invasion of the infamous yet ever popular, Captain Billy Bowlegs. Captain Billy Bowlegs, along with his Queen, has been spotted at several local schools trying to persuade local youngsters to join his Motley Krewe. Captain Billy and his Krewe plan to invade Fort Walton Beach at the Annual Billy Bowlegs Pirate Festival at Fort Walton Landing. Fort Walton Beach Mayor, and the brave Militia are not about to give up control of the city without a fight. Reports also say the militia has a secret weapon in store for those spineless thieves.