There are plenty of true stories about people coming to Key West for a short vacation...and never leaving.
By TripSmarter.Com | March 21, 2013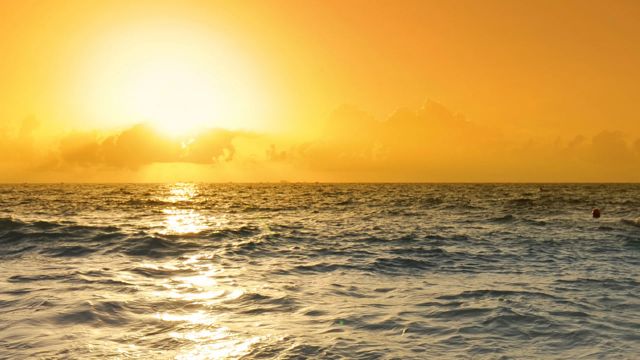 Key West, FL
Ever considered owning a piece of Paradise? From Old Town "fixer uppers" to your own private island retreat, real estate in Key West is BOOMING!

There are plenty of true stories about people coming to Key West for a short vacation...and never leaving. The years drift by, and they're still here, at home.. yet stranded, on an island in paradise. Everyone fantasizes about island living and, at some point, for the lucky ones... the seed is planted deep. It is easy to understand why so many of those 'chosen' people choose Key West... Cayo Hueso... the Island Of Bones, last of a one hundred fifty mile chain of little emerald islands.

Who wouldn't want to live here? But, this is a tiny island - only slightly more than 1 x 4 miles, so what little real estate there is, is as golden as the famous Key West sunsets. If you are considering island life, and you are visiting the island, Key TV (Channel 13 television station in Key West) offers a few great programs filled with good advice.

The Key West Chamber of Commerce is a great place to begin what should be an exciting and fun adventure... finding your own island hideaway. Here, you will find answers to many of your questions regarding population statistics, schools and their nearby neighborhoods, as well as introductions to all the different areas in Key West and how they apply to your family - and your family's pocket book.

Even BEFORE you begin the search for a professional real estate agent, it is a good idea to become an informed buyer. Learn the difference between 'Old Town,' with its Victorian frame homes and cottages... and 'New Town,' with its more modern CBS (concrete block) homes. Different areas also equal varying prices, as well as different returns on one's investment.

Spend a day biking or driving around town fantasizing about your new home in paradise... it's is a great way to spend time while you're on vacation. All homes in historic Old Town are highly sought after and are usually excellent investment properties.

A favorite and beautiful enclave within Old Town is the 'Meadows'- an area north and west of Truman and White. It's tucked away amidst lush vegetation and is one of the quieter areas in town. Look for streets such as Georgia, Florida, Pearl or Pine.

The neighborhood surrounding the Casa Marina Resort proudly claims some of Key Wets's most beautiful and expensive homes, with an added bonus of being near the beach.

Key West does have some beautiful beaches, but if you want to live on one, your choices are limited. There are very few private homes on the Atlantic or Gulf of Mexico unless you are willing to move up Key - to Sugarloaf or beyond.

Life up the Keys, commuting ten to twenty miles to and from Key West, is not for everyone ... but many people do it - and love it. There is much to be said for the convenience of 'condo living' in the Keys. You virtually have a 'turn key' home, that's ready when you are.

If you're into boating, look into living on a canal, with a dock for your boat and ocean access. Key West is famous for its deep sea fishing, diving and snorkeling, so if you're literally the 'Captain of your own Ship,' there are beautiful areas in New Town nestled on tranquil canals. Look for Riviera Dr. and Sunrise off Flagler for a sneak peek at canal living.

Another Key West lifestyle choice is the Timeshare... and like Condos, they are maintenance free. Prices can range anywhere from 9,000 to 20,000 dollars per week depending on location, size and time of year. Many choices...more decisions.

Now that you are armed with a little information and maybe an inkling of where you might like to look for your home, it's time to find an agent and begin in earnest what should be one of the most important and fun things you ever do.

Buying a home should be fun, and the right agent sure can help. You want an agent who's been in business a long time - some Key West agencies have been in business as long as 36 years. So, call a reputable Real Estate Broker and ask for an agent with a long-time knowledge of the island and a sterling reputation.

If you have taken the time to do your homework, you can give your agent some important parameters to help narrow the field, which can be as large as six or seven hundred listings. The clearer you can be about what you want, the easier it will be for your agent to prepare a list of prospective properties.

A drive-by is often recommended - this enables you to get a feel for the neighborhood and the outside of the property before deciding whether or not to make an appointment. You may choose to do these drive-bys alone, or your agent will happily accompany you.

At last, you may have several properties you want to examine further and the excitement really begins to mount. Many Key West homes hold hidden treasures, and you will be delighted over and over again, but, remember... there are many things to consider:

Is there a pool? Or room for one? Is there enough outdoor space to enjoy Key West's beautiful days and nights? Is the landscaping manageable? Though much grows easily here, it is not maintenance free. Gardens and lawns are a favorite hobby of many 'Key Westers.'

Property Taxes in Key West are actually considered relatively reasonable compared to many other 'high profile' vacation areas, but keep in mind that the taxes on your dream home will escalate proportionately as you make improvements or renovate the property.

Don't be surprised to find a million dollar home alongside a 200,000.00 dollar 'fixer-upper'- it happens in Key West - just look at it as a diamond in the rough waiting to be restored... and before you can say 'Margaritaville,' it will be.

Once you have found your dream house, and you're absolutely sure you can not live without it, it's time to make an offer and begin the inspection of the property...

Property in Key West is sold 'as is' but all contracts provide for an inspection period. Any and all problems found during this discovery period can void the contract or provide an option for re-negotiation.

However, don't be too alarmed when you discover termites... Virtually every Key West home has termites, but since there are no basements on the island, there are no subterranean termites... A structural report will tell you all you need to know, but be aware that it is not uncommon to strike-through the termite clause in the sales contract, even on brand new properties.

As a new buyer, you should be aware that all renovation and construction on the island is closely governed. This enables the city to maintain the architectural integrity of its neighborhoods.

All plans for Old Town renovation must first be approved by HARC - the Historic Architectural Restoration Committee. There is even a Tree Commission empowered to protect cherished Key West trees.

Even if 'Tree Commissions,' 'Architectural Committees' and a happy tolerance for termites seems strange to you now, once you've become a resident of this beautiful, quirky island, it will all begin to make perfect sense to you. It's just part of the charm of island life!