Key West's history and culture are as varied and interesting as the characters who live there.
By TripSmarter.Com | March 21, 2013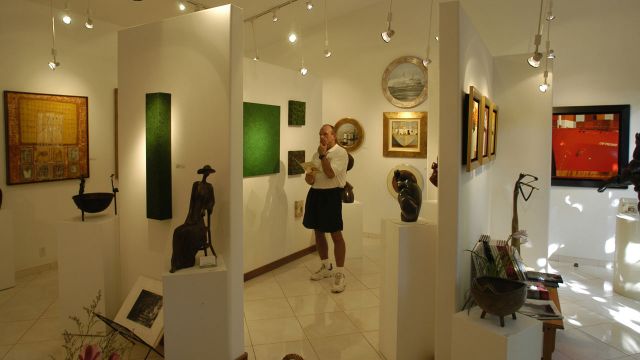 Key West, FL
As is the case with most of North America, Native Americans were the first to inhabit the many islands of the Florida Keys. The southernmost regions were dominated by the Tequestas and the Calusas. They lived off of the rich abundance of food from the sea and the fertility of the coastal lands. These tribes were eventually replaced by the Creek Indians or Seminoles, as we know them. This name was derived by the Creek words ishti semoli, meaning "wildmen" or "outlanders."

The Keys have been given many names over their long, colorful history. Ponce De Leon bestowed the name, Los Martires or "the martyrs," upon the chain of islands because, at the point the islands were first observed, his men were suffering from exhaustion and disease.

Although the first European to set foot on the islands is unknown, the "small islands" or "Keys," were an early fixture on nautical maps. The year 1763 marked the Spanish claim to Florida, in exchange for the port of Havana to the British. The King of Spain proclaimed the islands a part of Cuba, which provided a way to keep the islands, rich in fish, turtles and mahogany for shipbuilding, away from the British.

But the British declared that the Keys were a part of Florida and no protest was ever raised by the Spanish. In 1783, however, the British gave the islands back to Spain, to keep the United States from claiming them. But all efforts failed in 1821, as all of Florida, including the Keys, became part of American territory.

The Keys remained remote and inaccessible until well into the 20th Century, but that only added to the intrigue and fascinating tales of pirates, buried treasures and shipwrecks that litter their history.

It was Henry Morrison Flagler who first provided "modern" access to the Keys by extending the Florida East Coast Railway from Homestead to Key West. The '"Overseas Railroad" was completed in 1912, after years of hardship for the engineers and laborers who designed and built it.

It was destroyed in 1935 and replaced by the '"Overseas Highway" in 1938. The highway (US 1) is still known by that name and now consists of 126 miles of roadway, with over 40 bridges connecting the tiny islands.

The island has seen the comings and goings of shipwrecking, cigar, sponging and shrimping industries. It has also seen the coming and going of a star-studded list of writers, artists, and statesmen... from Hemingway and President Truman, to Tennessee Williams and John James Audubon.

Their residences have since been turned into Museums and the history of Key West remains to be guarded and worn like gold charms on a bracelet. Also worn like a fancy piece of jewelry is the eccentric attitude and "Let It Be" philosophy of the locals.