Offshore power Boat racing is unnerving in Key West...to say it's dangerous is an understatement!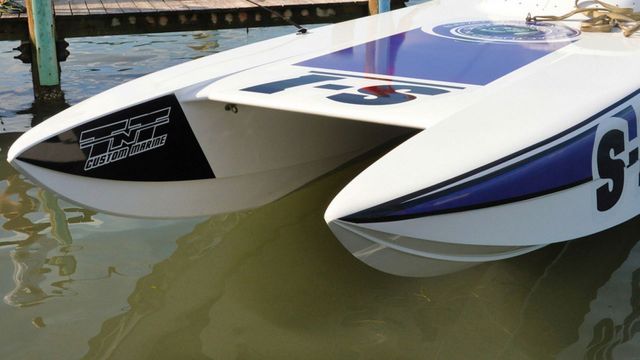 Key West, FL
The meanest and most powerful boats in the World will once again be showing off their rooster tails for thousands of avid fans that race into town for a spectacle unlike any other in November...powerboat racing in Key West…all around the island through the Gulf of Mexico and the Atlantic Ocean! It's no mean feat on a good day, but generally the waters are anything BUT calm this time of year...and that's just they way they like it! The meaner it gets…the faster they go! The helicopters overhead add to the wall to wall...or should we say "coast to coast" sound that deafens ears all over the island! Everyone knows when it's race time and locals and visitors alike can't get enough!
NEED TO KNOW:
What:
Offshore Powerboat Racing - Key West World Championship Race
Where:
Offshore, Key West
If you've never witnessed high speed racing in Key West, it is something to see and its legion of fans grows every year. The island fills with teams of boats of all sizes and descriptions, plus their crews and they "tie down" for the evening in an outdoor area (to be announced) that's accessible to everyone.
Click here for a full schedule of Key West World Championship Race events.
Fans really enjoy seeing the boats, crews and engines close-up and personal. And there's plenty of beer to go around as fans hang out and get comfortable at the Pier House, Hilton and Ocean Key House on the Gulf side and at the Wyndham Casa Marina and Louie's Backyard Bar on the Atlantic, just to name a few. Make your reservations now if you expect to have somewhere to sleep other than your car and remember to reserve at your favorite restaurants, too! Come November, thousands of racing fans fill the hotels, motels, Bed & Breakfast's and many rent houses for the month...and why not-it's paradise! Besides, racing like this only happens once a year and it only happens in Key West…THE World Championship of Powerboat Racing! Round and round she goes…where she stops, nobody knows!
For a schedule of events click here.